Facebook is killing the photo syncing feature on its mobile app, as per a latest report from Tech Crunch. The social network is urging users to download the Moments app on their phones.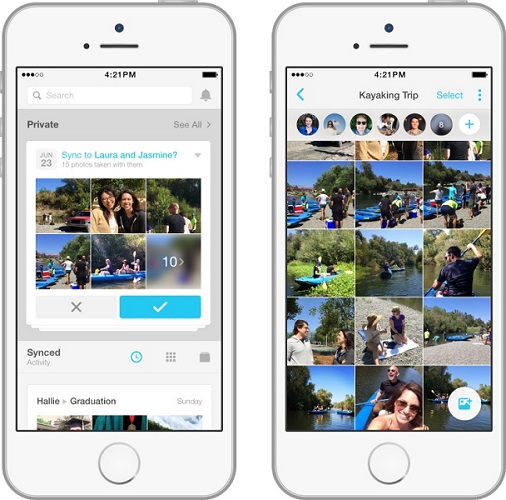 The photo syncing feature on Facebook allows users to automatically upload photos from their phones' camera rolls. However, starting 10th January, this feature will be taken down and users will have to download the Moments app.  After downloading the app users can sync their photos, while existing synced photos will appear in the Moments app automatically.  Facebook has started showing pop-up notifications and splash pages to alert users to the change.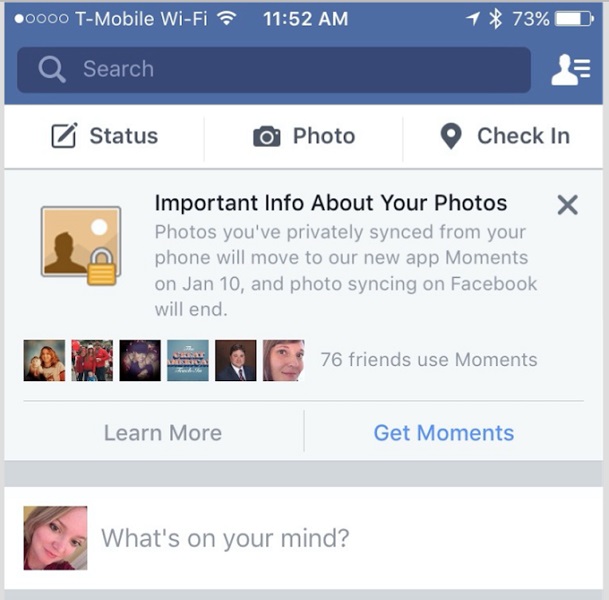 Just a quick reminder, launched in June this year Moments app lets you share photos with your friends without posting them online. The app syncs to your phone's camera roll and then uses facial recognition and location to group photos and help you share them with friends. Facebook did a similar thing with Messenger when it took down the support from its main website and forced users to download the standalone app.