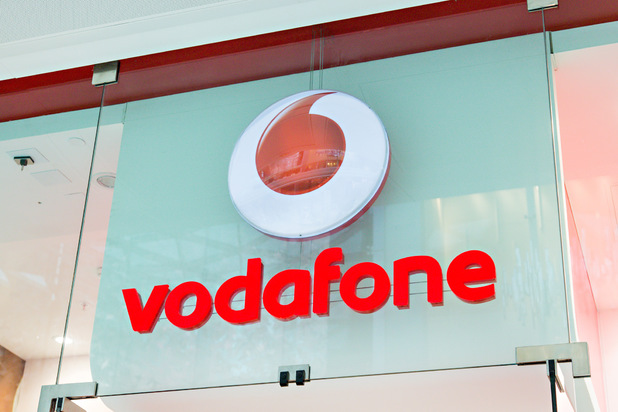 Vodafone today announced that it will invest Rs. 13,000 crores (£1.3 billion) for capacity augmentation and new business initiatives in India, including initiatives such as Digital India, Make in India and more. This was announced by Vittorio Colao, Vodafone Group Plc's CEO, in his meeting with the Hon'ble Prime Minister Shri Narendra Modi in London earlier today.
Vodafone said that it had invested over Rs. 111,000 crores in India since starting operations in India in 2007, making it the largest FDI investor in the country. Vodafone also said that its India business is highest contributor to Vodafone Group's service revenue growth, has the largest customer base of 188 million customers, is the largest data traffic market by volume and the third largest contributor to Vodafone Group's service revenues.
The committed investment of INR 13,000 crore (£ 1.3 billion) includes:

 "Digital India" – INR 8,000 crore (£ 800 million) to enhance, upgrade and expand network coverage
"Make in India for the World" – INR 4,000 crore (£ 400 million) towards:
INR 3000 crores (£ 300 million) to further increase capacity and upgrade its high-end technology centre and IT and customer experience centres in Pune and Ahmedabad.
INR 1,000 crore (£ 100 million) for setting up a state-of-the-art Tier-4 data centre. This is the first of its kind in the Indian telecom sector and is specially designed to service the evolving communications needs of businesses and enterprises
"Financial Inclusion" – INR 1000 crores (£ 100 million) towards the payment bank for which Vodafone M-Pesa Ltd. has received an in-principle license from RBI.
"The planned capacity expansions and investments in the high-end technology centre and the customer service centres will create opportunities for employment and for skilling and training India's rich talent pool. Vodafone will accordingly increase its staffing levels to 15,000 employees over the next two years," said the company.
Commenting on the investment, Vittorio Colao, said:
At Vodafone, we are enthused with the PM's vision for 'Digital India' and 'Make in India'. Vodafone India serves over 188 million citizens, of which almost 100 million are from rural areas. As the co-creator of the telecom ecosystem, a catalyst of the telecom revolution in India and being committed for the long term, we are ideally poised to partner the Government of India in fulfilling these important initiatives. We are pleased to announce our enhanced commitment to India through this series of significant further investments.