Evernote has updated its iOS app with a a couple of important features. The latest update that bumps the app to version 7.9 brings support for sketching on notes and split screen for iPad.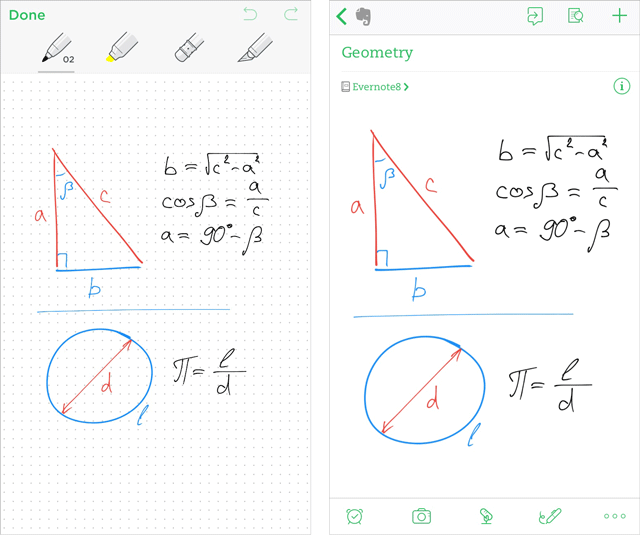 First up, users can now sketch on the notes using the Evernote app from iPhone or iPad. Described as one of the most requested feature, you will be able to quickly draw or save a handwritten note-to-self by simply using a finger. If you are using the app on the new iPhone 6s or iPhone 6s Plus that supports 3D Touch, you can change the line weight just by adjusting your writing pressure. The handwritten sketches can be synced across platforms and be edited anytime. In addition, the update adds the ability to create a sketch on your iPad then edit it on your iPhone. You can even sync to an Android device and edit your sketch from there, and vice versa. The handwriting recognition feature on Evernote will let you search and find text inside your scribbles.
In order to sketch on your notes you will have to tap a new pen icon in a note that will transform the note area into a canvas. Available tools like a pen, highlighter, eraser, and a selection tool will be seen on a bar along the top. You will have to tap twice on the pen or highlighter to choose among five line thicknesses and ten color options.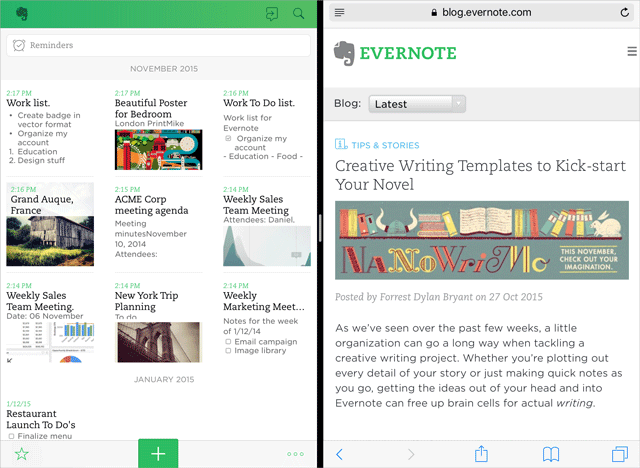 Next up, the latest update also adds support for split screen on iPad Pro, iPad Air 2, and iPad Mini 4. You can simply swipe your finger from the side and choose another app to run alongside Evernote. This feature enables you to copy and paste content from one place into another without going back and forth. Evernote says that this update includes numerous fixes and stability enhancements.
App link –  Evernote