Smartphone vendors shipped a total of 355.2 million smartphones worldwide in Q3 2015, up 6.8% from the 332.6 million units in Q3 2014, as per the latest report from IDC.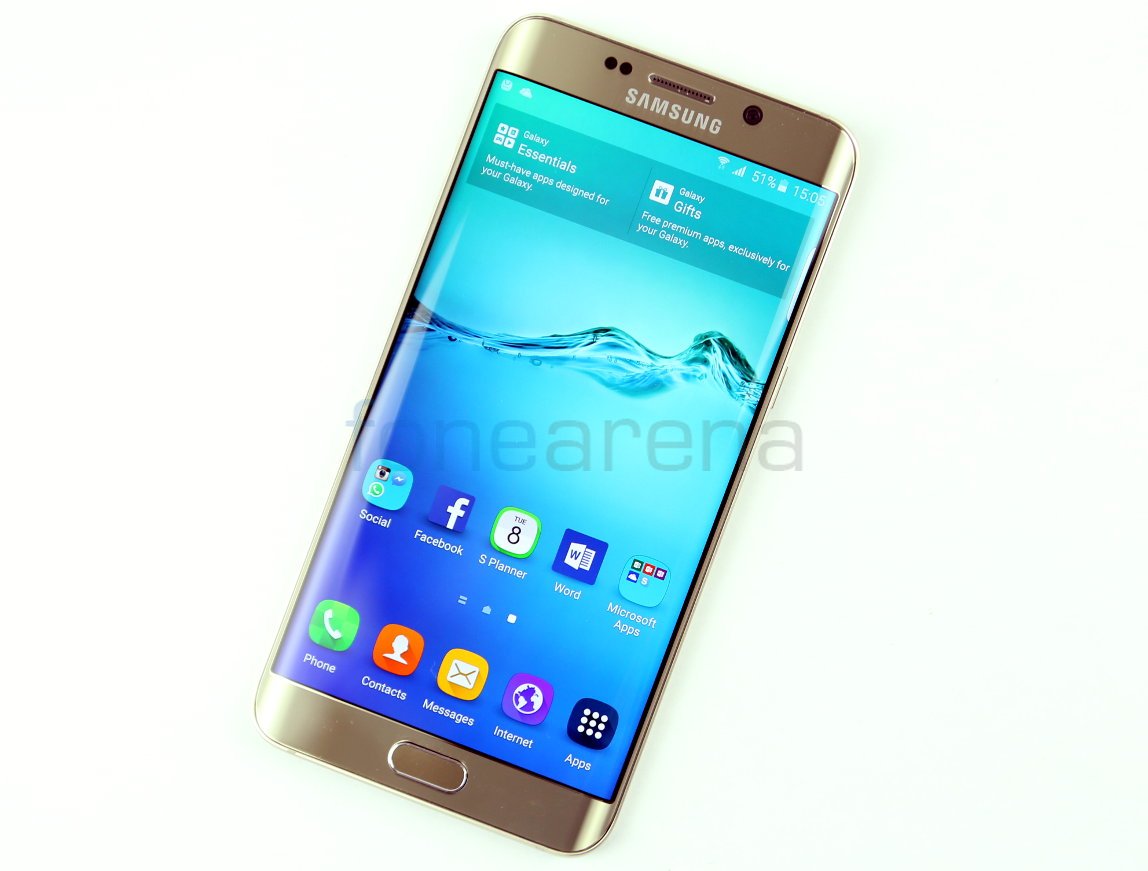 Q3 marked the second highest quarter of shipments on record. The report stated that the Q3 2015 shipments were slightly below IDC's previous forecast of 363.8 million units, mainly due to lower than expected iPhone shipments, as well as new Android flagship releases that came with an expensive price tag.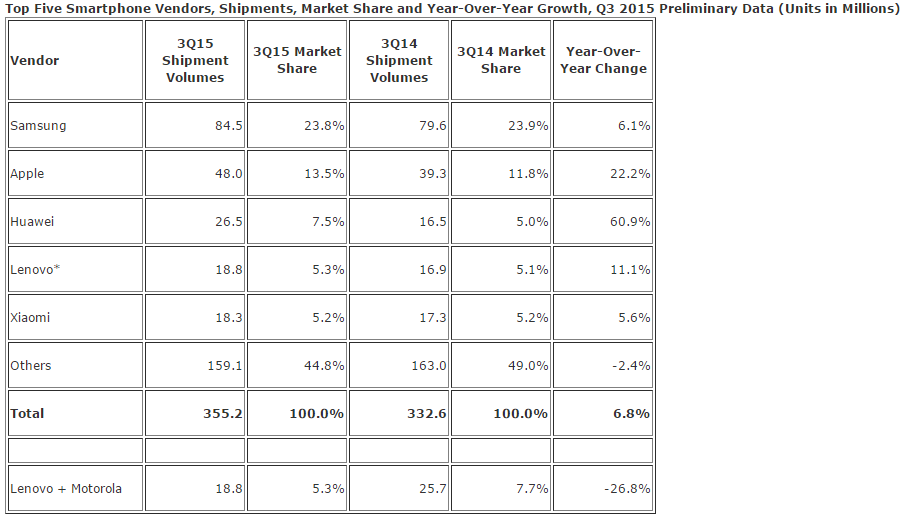 Samsung continued to reign the smartphone market this quarter as well with 84.5 million units shipped, up 6.1% from last year. The South Korean smartphone maker recorded a 23.8% of market share. Apple came in second with 48.0 million units shipments, up 22.2% from the 39.3 million units last year. The company recorded a market share of 13.5%. Huawei, Lenovo and Xiaomi came in third, fourth and fifth with 7.5%, 5.3% and 5.2% of market share respectively.
"The vendor landscape and product offerings are really unique at the moment as many markets are seeing consumers become more aware of alternative buying options when it comes to paying for their smartphone. In mature and subsidized markets, we now have a wide range of operators offering equipment installation plans (EIP), as well as early trade-in options. At the same time the number of unlocked/off-contract offerings has increased significantly and it's slowly starting to resonate with consumers. Within these markets these moves will put pressure directly on Android OEMs with offerings that are greater than $500."

said Ryan Reith, Program Director with IDC's Worldwide Quarterly Mobile Phone Tracker.
"The third quarter placed a substantial emphasis on flagship devices as vendors tried to outclass each other in both features and design. New flagship models translated to fiercer competition at the high-end for most players as many will try to challenge both Samsung and Apple for a place among the elite. However, despite the glitz and glamour at the high-end, we still expect the bulk of volume and growth to once again sprout from low to mid-range handsets, particularly in emerging markets."

said Anthony Scarsella, Research Manager, Mobile Phones.