YouTube has officially unveiled its much awaited ad free subscription video streaming service. Dubbed as YouTube Red, the service will offer users a $9.99 per month membership for accessing ad-free videos.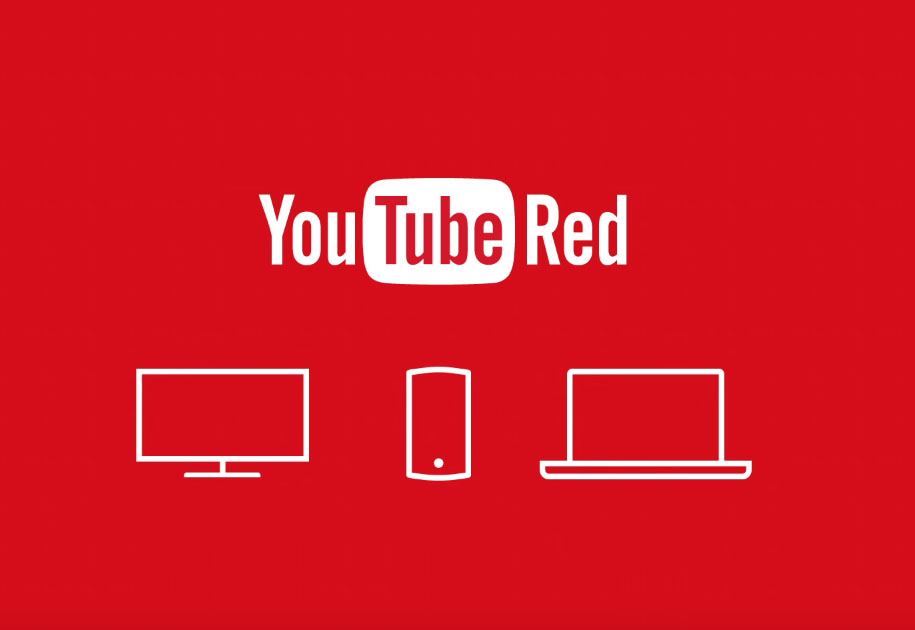 YouTube Red, that will launch on October 28 in the US will allow users to save videos to watch offline and play videos in the background. After subscribing to the service, users will be able to watch unlimited ad free videos. Your membership extends across devices and anywhere you sign into YouTube, including the recently launched Gaming app and a brand new YouTube Music app that is launching soon.
Along with YouTube Red, the company has also announced new YouTube Music app that is designed to make music discovery and listening experience much easier. The YouTube Music app will be completely free to use, though it will have certain special features that can be unlocked with a paid subscription to YouTube Red such as ad-free listening/viewing, background play, offline access, and more.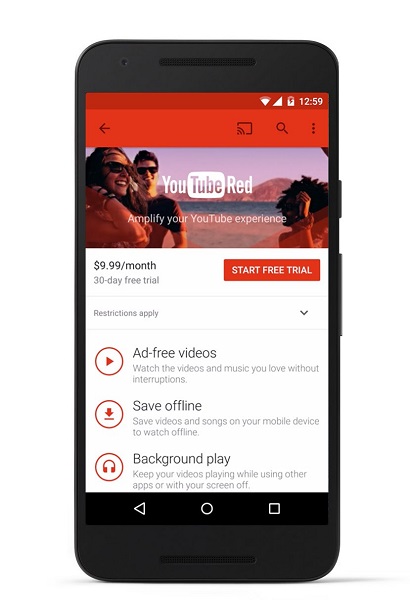 YouTube plans to expand YouTube Red's offerings next year with members-only access to new, original shows and movies. It's important to note, however, that anyone signing up for the service via an Apple phone will have to pay $12.99 per month for the service. So a $9.99 per month deal to access ad-free YouTube and offline videos as well as stream music through Google Play Music sounds like a catch. YouTube said that viewers in the U.S. can try YouTube Red for free with a one month trial on October 28 and YouTube Music will be coming soon.
httpv://www.youtube.com/watch?v=YL9RetC0ook