YouTube has updated its iOS app with a major UI overhaul along with other features. The latest update that bumps the app to version 10.8 brings material design UI and some editing tools.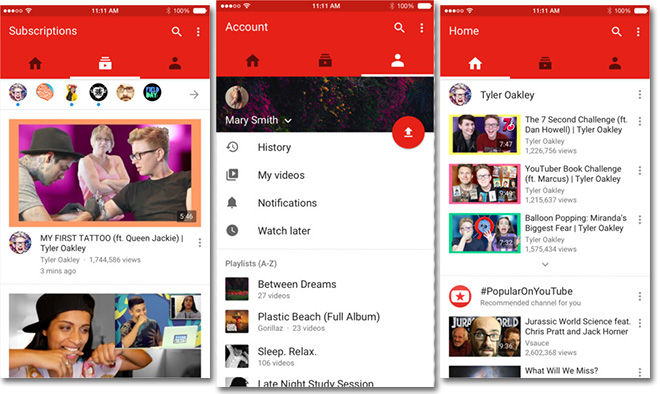 The new UI is aimed at making it even easier to find and discover new content. As a result of the Material Design feature the app gets bold colors and a contextual menu buttons. The UI is divided into three sections: Home, Subscriptions and Account and the updated bids adieu to the hamburger menu. The home menu offers suggestions and features videos from YouTube accounts that a user may have viewed recently while Subscriptions menu is a stream for videos that you may have subscribed to and finally the Account menu allows you to access History, Likes, the Watch later feature and Playlists.
Along with the UI revamp, the latest update also adds n-app editing tools that allows users to trim a video and add filters and music to it. The Android app for YouTube had received the UI revamp in July this year.
App Link –  YouTube