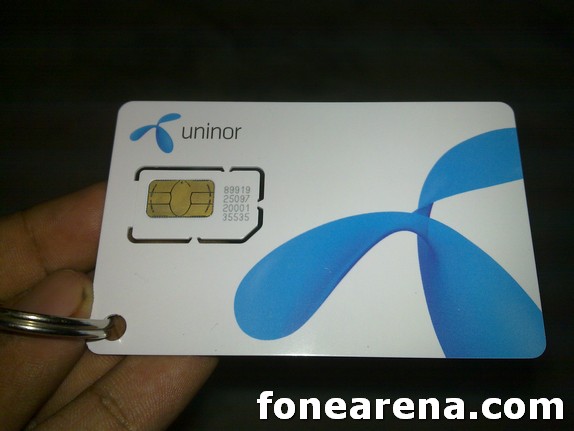 Uninor has finally launched GPRS Services on Prepaid in 8 circles UP (West), UP (East), Bihar, Orissa, Tamil Nadu, Karnataka, Kerala and Andhra Pradesh. The plans certainly look attractive. No unlimited plans but you can get 60MB for just Rs.9 while Rs.90 will get you 3GB of usage of 30 days. Uninor is highlighting the fact that their network is Uncongested but they certainly need to work on improving their network coverage as signal strength is a issue with Uninor from my personal experience
The limited period free trial offer for internet browsing will be available till May 6. Subsequently, data services will be available through two products – Data 9 priced at Rs. 9 that's valid for 3 days and allows free browsing upto 60MB and Data 90 priced at Rs. 90 that's valid for 30 days with 3GB of free browsing. For both plans, usage beyond free data will be charged at 10p per 10kb. Both plans also allow customers free access to popular social networking sites such as Facebook, Twitter, orkut, indyarocks, hi5, tagged and Linked-In.
"We had stated earlier that a lot can be done using the opportunities already available on 2G platforms to offer a good quality data experience and services. We make that start today," said David Meneghello, Executive Vice-President, Marketing at Uninor.
Keeping it simple, getting data started will be a single step process. Customers will not need to search and download GPRS settings. Everything is done automatically for most handsets, by Uninor's Automatic Device Setting Server, as soon as a Uninor SIM is inserted into the phone. The system detects the device make and model and automatically sends data settings to the phone. Accept and start surfing.
Commenting on the announcement, Mr. Dushyan Vaithiyanathan, Executive Vice-President, AP, Uninor said, "At Uninor, we endeavor to ensure delivering the best usage experience that provide supreme value, world class and affordable mobile telephony services to consumers. The launch of GPRS presents cost effective and convenient options in data service for our users in Andhra Pradesh."
"Uninor will focus hard on data, building on our data capabilities to launch many more exciting ideas soon. We have some solid experience in markets very similar to India with unique and successful data-based applications. So watch this space for innovation," said Meneghello.