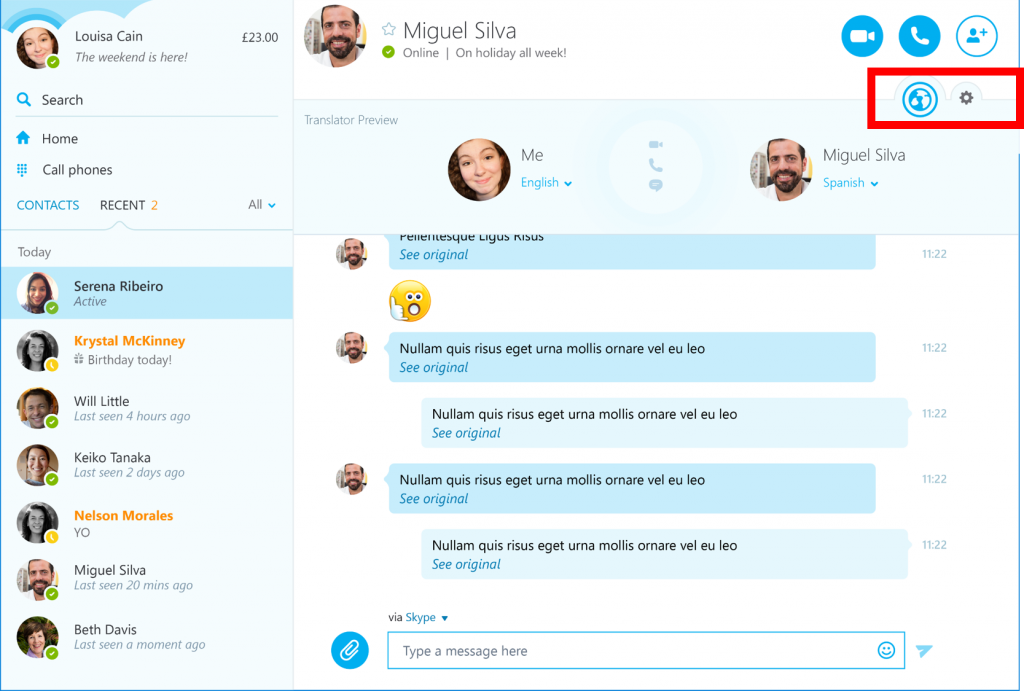 Communication is meant to bring people closer and that is what Skype does however one of the major barriers that people face in communication is language. Skype Translator was rolled out as a preview app in December 2014 and since then hundreds of thousands of people have been able to circumvent that barrier.
Skype has announced that they are now providing translation for voice in 6 languages – English, French, German, Italian, Mandarin and Spanish. Additionally, Skype will also offer message translation for over 50 languages using the Skype desktop application.
The translator feature makes the lives of people much easier and allows them to connect and interact with people who they couldn't have done without this. Microsoft have highlighted some of their favourite use cases for the feature :
A student who planned her yearlong study abroad trip to China only through Translator
A multicultural, newly-engaged couple who kept in touch with each other's families via weekly video chats
An owner of a small business who communicates with his best suppliers through IM
A PhD student who enhanced his thesis research with the help of experts in other countries
A non-profit worker who used Skype Translator to unite donors and those in need
An Australian world traveler who found his way across continents by translating key phrases
The Skype Translator will roll out as an update and will be shown as an icon in the picture at the top. It is quite easy to use as well as can be seen in the video below.
httpv://www.youtube.com/watch?v=UnEbQtp_r3A