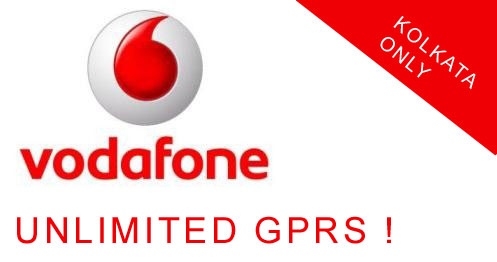 Vodafone users in Kolkata can now get Unlimited GPRS with new bonus cards for as low as Rs.21 for 2 days. Did you ever want to try Mobile Internet and were afraid of Huge bills. If you happen to be in West Bengal's Capital you can definitely try now as Vodafone Essar has launched two new Bonus Cards for its customers in Kolkata.These Bonus Cards come in two denominations of Rs.21 and R.251 and offer unlimited mobile Internet browsing for prepaid customers.
You can recharge with Rs.21 and get unlimited GPRS for 2 days. The Rs.251 Bonus Card give you 30 days of Unlimited browsing.
You can also watch video clips for free and check email on your mobile, access social networking sites – Orkut , Facebook etc.These Data Bonus Cards are available at all Vodafone Stores, Mini stores and retailers across Kolkata.
I think this is great move by Vodafone as most users dont want to pay a fat monthly bill. But sadly this is available only in one city now. Hope it's available all over India soon.
But with plans like these I'm sure speeds will be incredibly slow as I have personally tried a 2 day data pack on Vodafone. But it atleast gives you the opportunity to try internet on your phone.