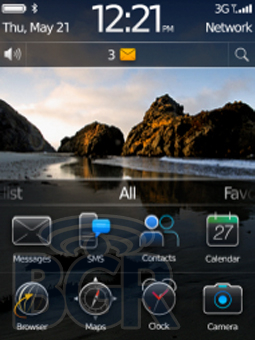 One mobile company which is even behind Symbian in terms of boring UI is Blackberry and no one can blame RIM for that as Blackberry has evolved as a phone used my Corporate Executives and Businessmen and women who might appreciate simplicity in the dated Blackberry UI.  But looks like all of this is gonna totally change with the upcoming Blackberry Version 6.0 OS which is currently under development. Boy Genius has manged to grab some screenshots of the this upcoming OS and it does look like the Blackberry OS is getting a major upgrade.
The major updates include the new homescreen and the Web kit based browser with tabbing support. There is also support for Kinetic scrolling and Multitouch.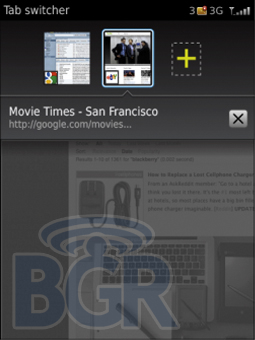 There is also a new Media player and the whole UI and has got a major revival and it might change how you use a Blackberry device. Many features indicate that we might see a lot of Touchscreen BBs this year.The new OS is expected to be released in June or July this year.  There is no word on whether this update will be backward compatible or what devices will get this upgrade.