Apple's special event in San Francisco saw the unveiling of the company's newest Apple TV. The latest model gets a hardware refresh and is now being powered by Apple A8 chip.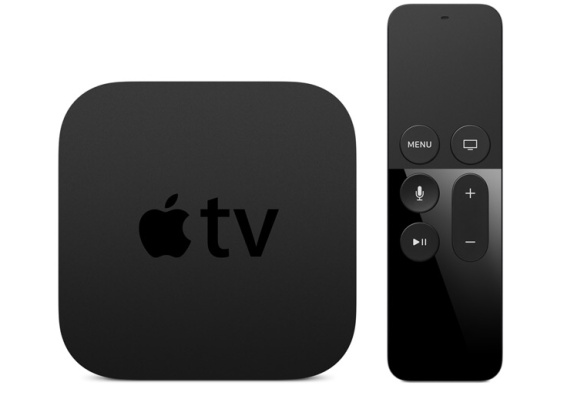 The new Apple TV is now integrated with Siri and has a revamped App Store along a brand new operating system. Apple is also included a new remote, which also has a touchscreen, mic and Wii-like motion control built in.
Apple in its on-stage demo showed us the couple of features using the Siri and with the integration of the virtual assistant – the Apple TV experience has gotten a whole lot better. Siri also has the ability to pull up information on to the TV screen directly from Siri on iOS.
The Bluetooth 4.0 connects the remote to the TV box and it has volume control, accelerometer and gyroscope. According to Apple, the remote can function for about 3 months on a single charge.
The New Apple TV also comes with a brand new version of tvOS. Apple also demoed Crossy Road, which is coming to Apple TV with multiplayer mode, which could add players using iPhones. So, basically everything from Netflix to games is coming to Apple TV.
Apple TV will be up for grabs in two models – 32GB for $149 and 64GB version for $199. The newest version of Apple TV will be available in over 80 countries starting this October.