Lenovo had showcased Smart Cast, a concept projector smartphone with a built-in laser projector at the Tech World in May this year. We got to check out the phone at IFA 2015 so let's take a look at the concept phone in this photo gallery.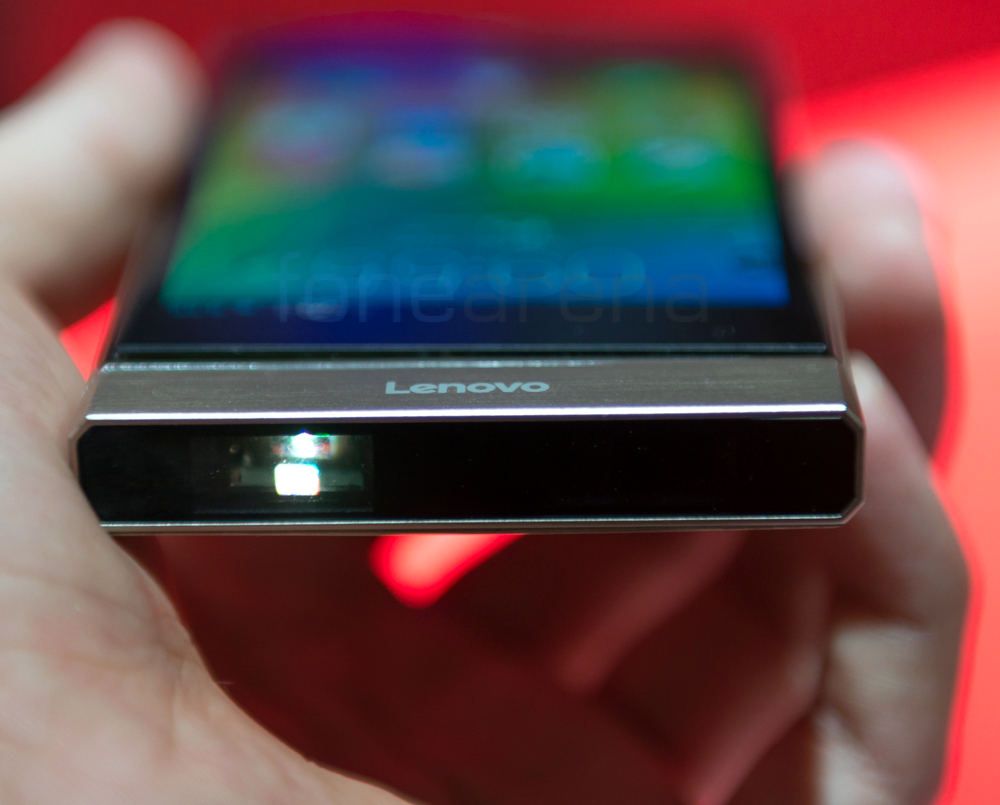 The phone has a laser projector, infrared motion detector and high-performance algorithms to offer a virtual projection. It has a hardware button that starts the cast. This can be used to project a large virtual touch screen onto a table to type with a virtual keyboard for better productivity since the projector can be rotated easily.  It also recognizes hand gestures, so users can cast a keyboard on a flat table and type away.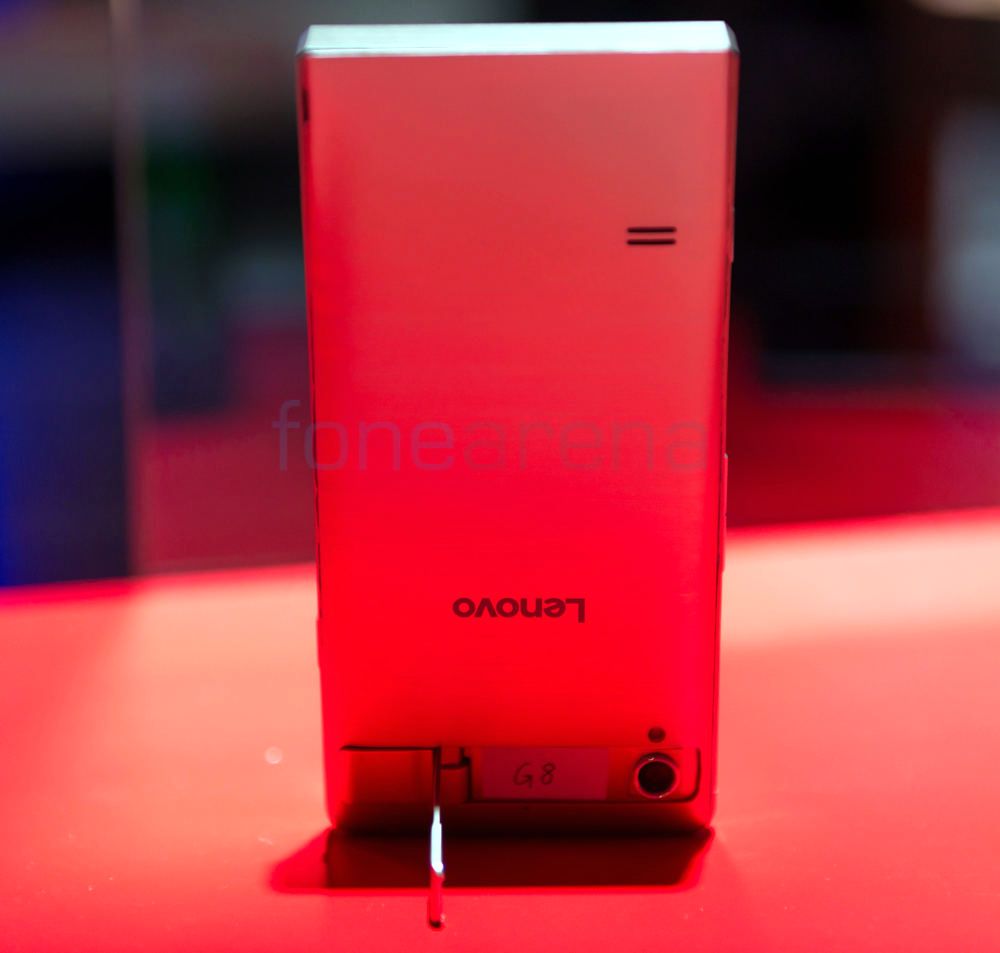 The phone will also be able to cast films and games onto a wall like a normal projector. It comes with a built in kick-stand.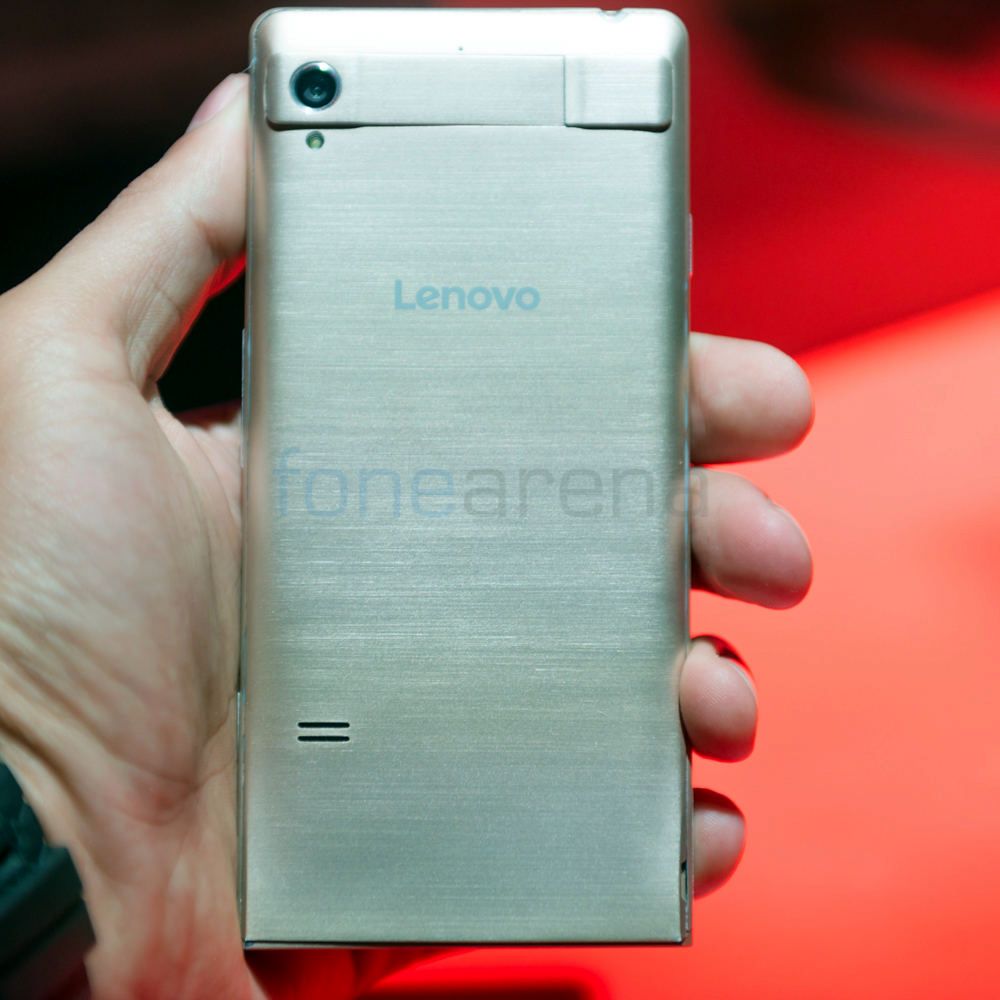 The Smart Cast can be rotated and the phone will detect the twisting action and automatically switch from table to wall view. At the back the phone has a Lenovo branding and loudspeaker grill at the bottom. Specifications of the phone are not known yet.
Sneha contributed to this post.