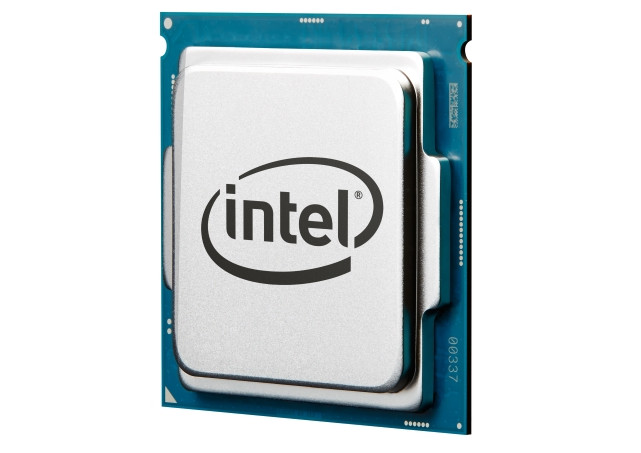 Intel has officially announced its 6th generation Intel Core processor family. The 6th Gen Intel Skylake is also based on 14 nm architecture, similar to the 5th Gen Broadwell processors, but this has a substantial change in the underlying silicon with new features and design paradigms, according to Intel.
These new processors will also offer enhanced performance and immersive experiences at the lowest power levels for a range of devices such as compute stick, 2 in 1s, All-in-One desktops and new mobile workstations. The 6th Gen Intel Core processors deliver significant improvements in graphics performance to offer stunning visuals for gaming as well as compelling 4K content creation and media playback, said the company.
Intel Core M processors now has new brand levels – Intel Core m3, m5 and m7 to complement the i3, i5 and i7 already used on Intel's more powerful processors. The Intel Compute Stick lineup expands to include a version powered by the 6th Gen Intel Core M processor.
This new generation of Intel processors includes a mobile "K" SKU that is unlocked to enable overclocking with even more user control, a new quad-core Intel Core i5 processor that offers up to 60% improved mobile multitasking, and the Intel Xeon E3 processor family for mobile workstations.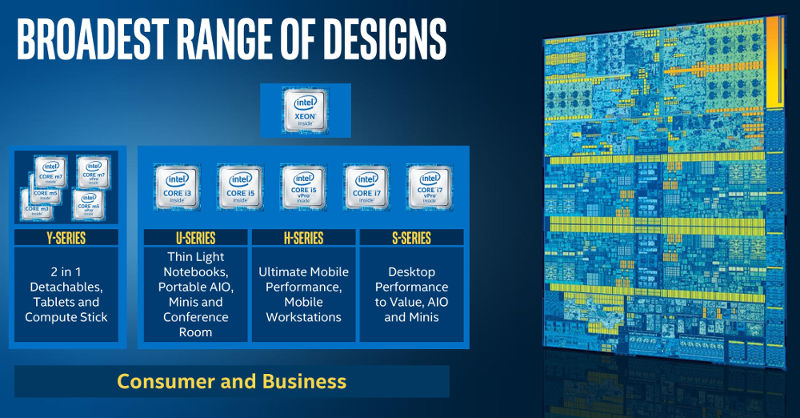 New range of 6th Gen Intel Core processor family and Intel Xeon processors for mobile workstations includes 48 new processors:
Five 4.5W Intel Core Y-series processors for small-screen 2 in 1 detachables and 2 in 1 convertibles.
Ten 15W and four 28W Intel Core U-series processors for 2 in 1 convertibles and ultra-thin clamshells.
Six 45W Intel Core H-series processors for thin clamshells and large-screen notebooks.
One 45W Intel Core H-series unlocked mobile K SKU for enthusiast notebooks.
Two 45W Intel Xeon processors for mobile workstations.
Ten 65W and eight 35W Intel Core S-series processors for gaming towers, stationary All-in-Ones, and mini PCs.
Two 91W desktop Intel Core S-series processors for overclockers and gaming enthusiasts.
Products based on new 6th Gen Intel Core processor family have started rolling out, with many more coming over the next few months. Intel Xeon and Intel Pentium processors will be available later this year, Intel Core m5 vPro and Intel Core m7 vPro, as well as Intel Celeron processors will be available early next year.