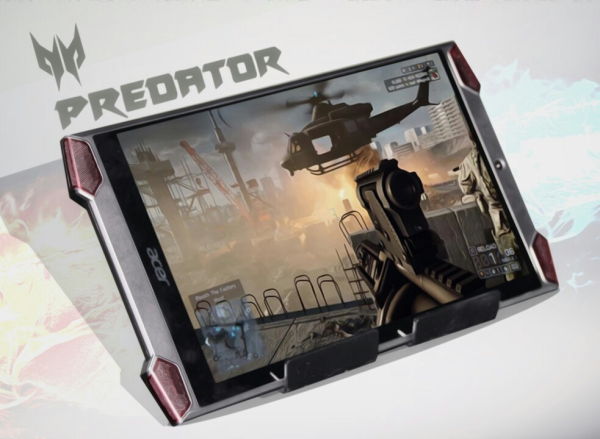 Tablets are becoming increasingly similar to one another and it's becoming hard to stand out from the crowd. However the Acer Predator 8, which is a gaming tablet announced during Computex in Taiwan earlier this year should have no such problem. The tablet seems to have a design that is inspired by the Alienware series of laptops and computers from Dell.
The tablet as the name suggests is an 8 inch device that is primarily aimed at gaming and was announced to be set for a release by end of the year. So, the fact that it has gone into production puts it in line with this schedule.
The tablet will make use of the top tier Atom processor from Intel which is the X7-Z8700. It is a 64 bit quad-core processor that is clocked in at 1.6GHz and can go all the way up to 2.4GHz with boost. It is said to pack dual force feedback as well as quad speakers on each corner to provide the user with a totally immersive gaming experience. It will be powered by Android and will also have a rear as well as front facing camera.