SwiftKey has updated its iPhone app with a cool new feature dubbed as Emoji insights. As the name suggests the app will now offer you insights about your emoji usage.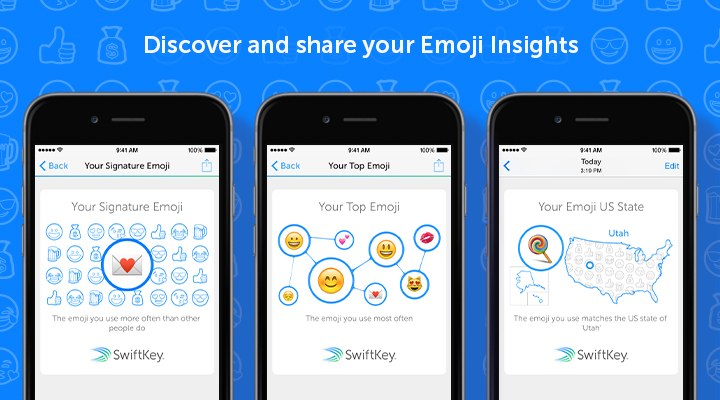 Earlier in June, SwiftKey updated iPhone and iPad app with new emojis and recently it added a new feature that showed most distinctive emoji. The latest update brings My Signature Emoji and My Top Emoji.  First up is 'My Signature Emoji' which is the emoji you use more than other people. It is generated by the emoji you overuse compared to the average. Next up is Top Emoji that as the name suggests, shows the emoji you use most often, represented by a cloud. For instance, the bigger the emoji in the cloud, the more often you use that emoji.
In order to find your emoji insights you will have to open the SwiftKey app from your homescreen> Click 'My Profile'> Click 'Your typing & emoji insights'. It must be noted that you must be a SwiftKey Cloud user to access your emoji insights.
App Link – SwiftKey Keyboard