Microsoft has launched Outlook email app for Apple Watch. The app will allow users to check and respond to mails directly from their wrist at a single glance.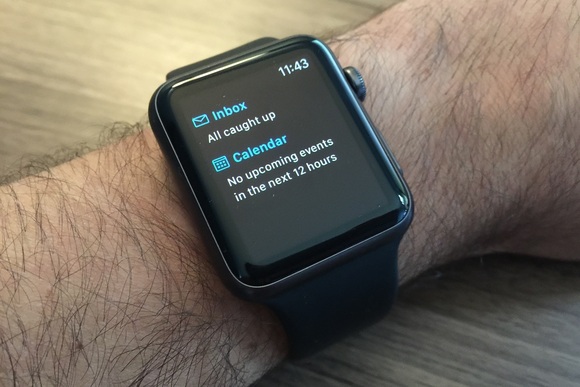 The app offers Focused Inbox Watch notifications which lets you know about emails and calendar events. Users can not only browse and read entire emails but also perform actions like archiving, deleting, flagging or scheduling, right from your wrist. You can also see unread emails and your next calendar appointment on the Glance screen. In addition, the app also gets Quick Replies, with pre-written responses and voice dictation for a more personal touch. Microsoft already offers PowerPoint, OneDrive and Skype apps for both the Apple Watch and Android Wear devices.
Microsoft has also announced Yammer app for Apple Watch that will let you stay on top of your most important conversations and activities and take quick action for the same. The Glances feature will enable you to get a quick view of the number of unread messages and notifications. 
The Outlook app for Apple Watch is available for download at the App Store however, the Yammer is said to be coming soon. The company has also launched Translator app for Apple Watch.