Microsoft is expanding its presentation app Sway to more platforms. The app that was launched for iOS in June this year is now coming to Windows 10.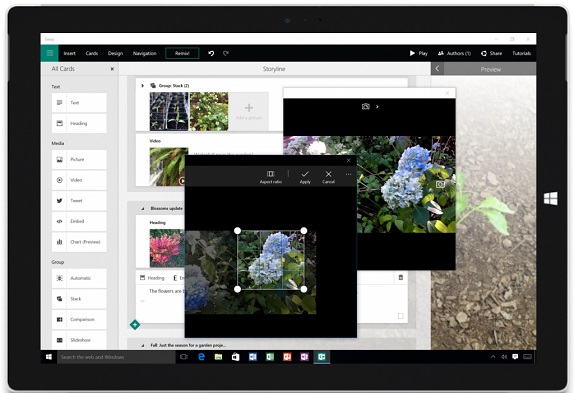 The Sway app is exiting from preview and will be released to all eligible Office 365 for business and education customers worldwide. Sway is now generally available for PCs and tablets running its Windows 10 software. The app lets you creates 'Sways' with flexible layout options as well as the capacity to format photos, text, and video from the web in a presentation.
Sway for Windows 10 will offers the same feature set that's available on the web, including its built-in design engine, but will also take advantage of being a PC app by allowing users to present their Sways when offline. The app allows you to stay logged in with multiple accounts at once. Sharing and collaboration is also possible in the app as classmates and coworkers can see your creation on the web without signing up.