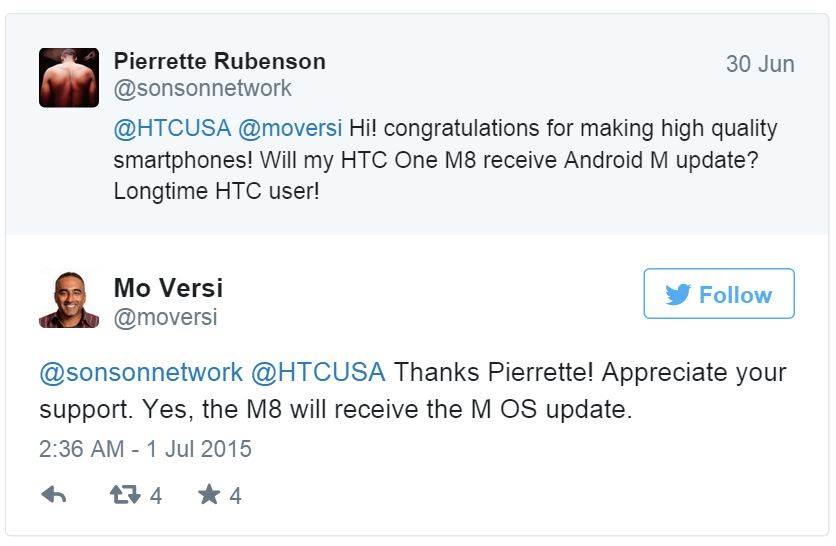 While HTC has been facing a lot of issues financially as well as with its product sales, it sure is trying hard to keep its customers happy. Apparently the HTC One M8 is confirmed to receive the update to Android M once it releases.
Yes, we are talking about the One M8 and not the current gen One M9. In a twitter conversations, VP of HTC Product Management, Mo Versi confirmed that the One M8 will receive the update to Android M in the future. He responded as mentioned while replying to a user of the HTC One M8 who praised their product's quality and asked about the update.
While there is no time guarantee like HTC used to promise before, it still is quite nice to see them confirming an update for a smartphone. Especially a smartphone that is no longer the current flagship product. HTC had earlier promised updates to Android M for the One M9 and One M9+ as well. We could also expect a few devices from the Desire lineup to receive the update. Details on which handsets will get the update should be out shortly and we will be sure to keep you informed.