New reports about the specification of the Samsung Galaxy Note 5 have surfaced. A report from SamMobile claims that that the next flagship phone from the company will come with a 4GB LPDDR4 RAM.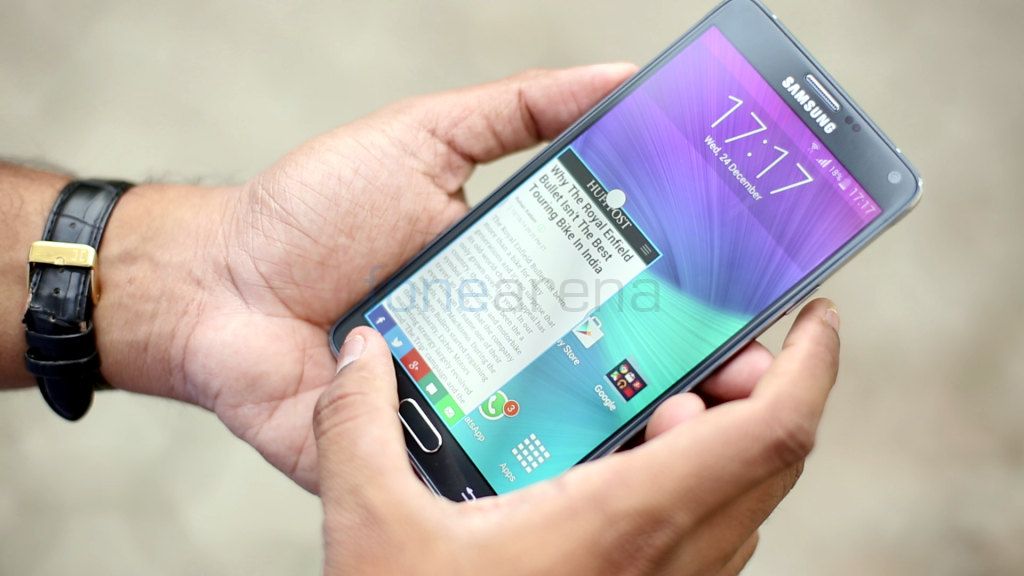 It is also said that Note 5 will be powered by Samsung's own Exynos 7422 chipset. Last year's Galaxy Note 4 came with 3 GB of RAM, that helped for exclusive features like running two apps at the same time in split-screen mode. In addition to the 4GB RAM, the report claims that the Note 5 will support wireless charging.
Previous rumors had stated that the Note 5 will feature a 5.67-inch Super AMOLED QHD display and an S Pen. It is said to come without a micro SD card slot and support USB Type C port. Last week it was reported that Samsung is planning to launch the Note 5 in mid-August in order to compete with Apple's new iPhones. The Note 5 has been surfacing in image and video leaks since past few weeks.