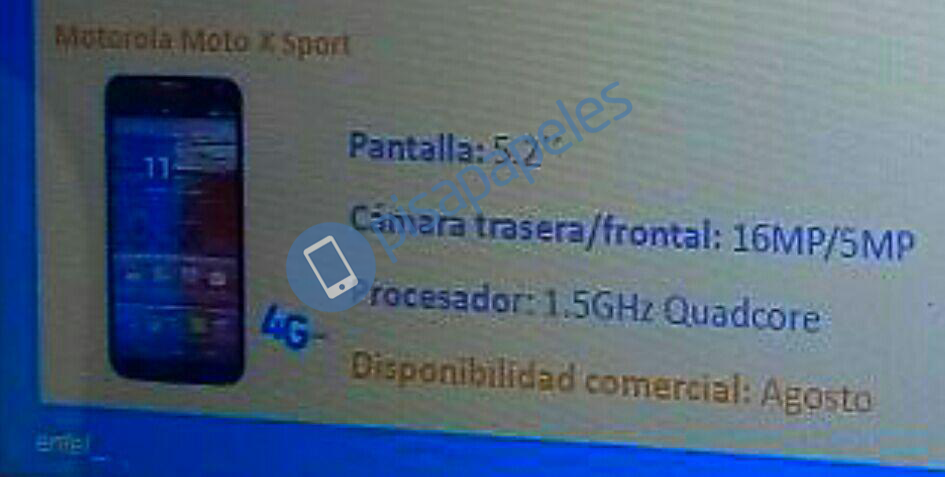 Motorola might be readying the launch of two new models for next month – namely the Moto X Sport and the new Moto G (2015). Both the handsets have been leaked in new images which aslo give us a glimpse into their specifications.
The Moto X Sport will 'sport' a 5.2″ screen which is the same size as the current Moto X but we aren't sure about the resolution yet. Perhaps it will receive a 1440p panel just like the Moto Turbo. The X Sport will also have a 16 Megapixel main camera and a 5 Megapixel front camera. It will support 4G LTE and will be powered by a quad-core processor clocked in at 1.5GHz. The processor make and model haven't been mentioned.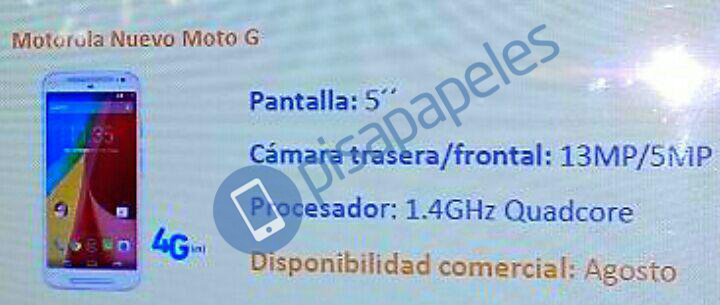 The new Moto G will have a 5 inch screen just like the current Moto G but instead is expected to have 1080p resolution instead of 720p. The rear camera gets an upgrade from 8 Megapixel to 13 Megapixel and the front facing camera gets an upgrade from 2 Megapixel to 5 Megapixel. It will also support 4G LTE and will be powered by a quad core 1.5GHz processor.
That's all the information we have for now regarding these two handsets but we will keep you updated on any information that we get in the future.