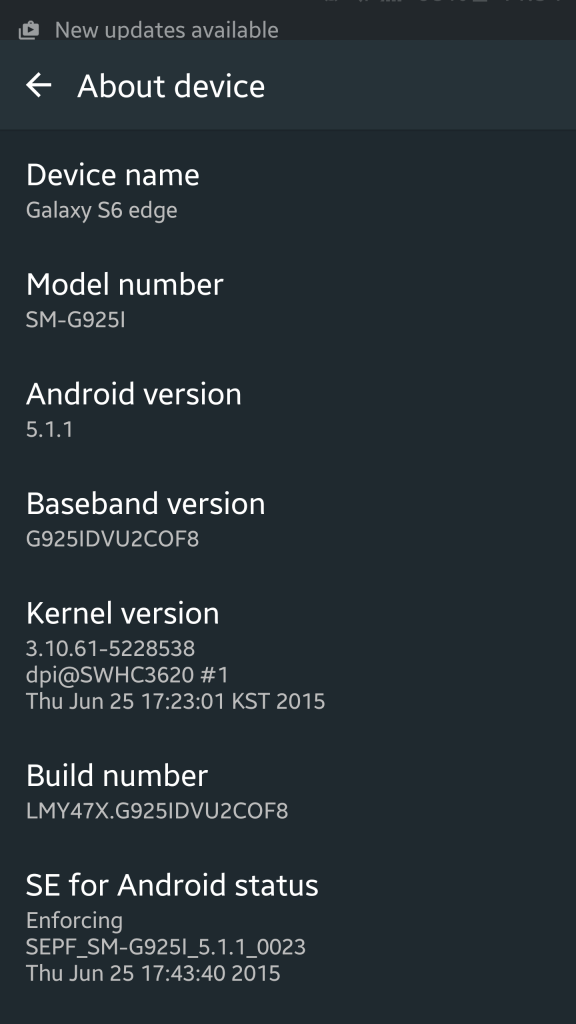 On June 15th, the first updates to Android Lollipop 5.1.1 rolled out to the T-Mobile variants of the Samsung Galaxy S6 and S6 Edge. Over the past few weeks, the update has made its way to various regions and variants of the device. Now, it's the turn of the Indian variants of the two devices to receive the update.
The Indian variants of the Galaxy S6 and S6 Edge namely the G920I and the G925I respectively are now receiving the update to Lollipop 5.1.1. Just as on the international variants, the update brings about many changes and bug fixes. Users can now sort apps alphabetically and lets users remove the Quick Connect as well as S Finder shortcuts from the notification bar if they wish to do so. Users also have exposure control and support for RAW image capture however it isn't supported on the native camera app and you will need a 3rd party app that supports RAW capture such as Camera FV-5 to do so till Samsung integrate it themselves.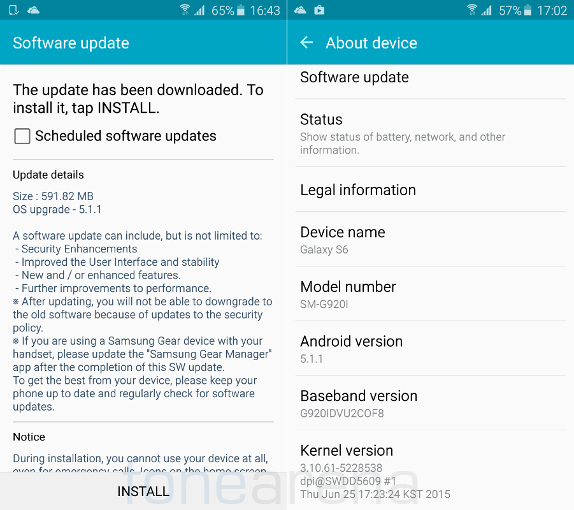 The update is about 597MB in size and the changelog can be seen below. We recommend using Wi-Fi to update your phone as it can drain a lot of your mobile data otherwise.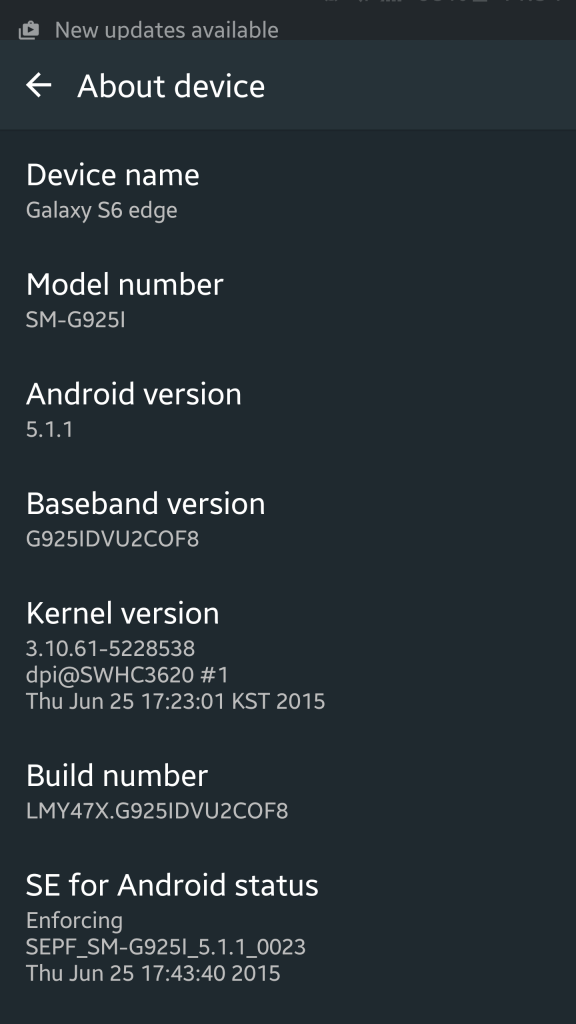 While the update has begun rolling out, it might still take sometime to become available on your particular device. In case you are in a hurry, you can download the firmware file from Sammobile and flash it yourselves. However we recommend waiting for the OTA update to make it a seamless and effort free experience.