Facebook has officially forayed into mobile payments by rolling out payments feature for Facebook Messenger. The social network was testing the feature in March but now it has gone live for all the users in the U.S.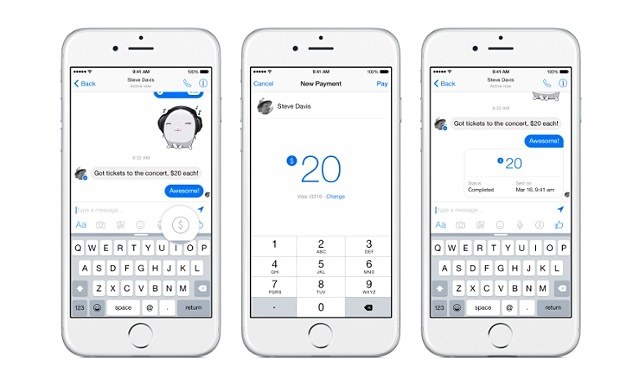 "We're happy to announce that Messenger person-to-person payments are now available to everyone in the U.S.! Add your Debit Card and pay anyone on Messenger in a few taps. Money goes straight from your checking account to the recipient's checking account. Easy and safe".

said David Marcus, Facebook's vice president of messaging products in a Facebook post.
Facebook users can only add their debit card information for now. The new money transfer service allows users to send and receive money via its Messenger platform. In order to send money users will have to tap the new "$" icon in a conversation. After selecting the amount, users can send a money transfer request. If the recipient of this request accepts the money transfer, the amount will show his bank account in up to three working day. Facebook says that the peer-to-peer payments systems will be contained within a secured environment which is independently monitored and rigorously controlled.