SwiftKey is expanding its adaptive layout support to more Indian languages. The latest Android app update brings adaptive layouts for 9 new Indian languages.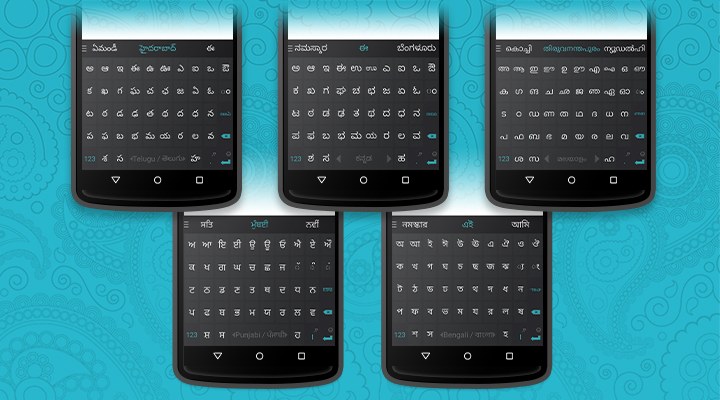 The update which bumps the version 5.3.2 adds languages like- Bengali, Punjabi, Kannada, Telugu, Malayalam, Assamese, Oriya, Konkani and Manipuri. SwiftKey already supports adaptive layouts across all languages that use the Devanagari, Tamil and Gujarati scripts. The latest layout offers more intuitive, clearer and easier typing for speakers of these Indian languages.
Along with contextually relevant word predictions that is present for all languages on SwiftKey, these layouts also include a set of contextually aware keys. The layout of these non-contextually-aware keys maintain the structure of the active language, mimicking how Hindi speakers would have been taught the language at school to make the experience more intuitive.
In addition, the latest update brings improvements to the user experience such as access to characters on the secondary layout via pressing and holding the key in the same position on the primary layout. This results into offering enhanced correction and prediction quality of the SwiftKey keyboard.
At last, SwiftKey has also added emoji prediction for an array of Indian languages including Bengali, Punjabi, Kannada, Telugu, Assamese, Oriya, Sinhala and Urdu. The app was updated in May with support for Bodo, Dogri, Kashmiri, Konkani (in both Devanagari and Kannada scripts), Maithili, Manipuri, Sanskrit, Santali and Sindhi languages.
Play Link – SwiftKey