BlackBerry has overhauled BBM mobile apps on all the platforms with a bunch of features. The BBM app on Android, iPhone and BlackBerry 10 will get new improvements in the latest update.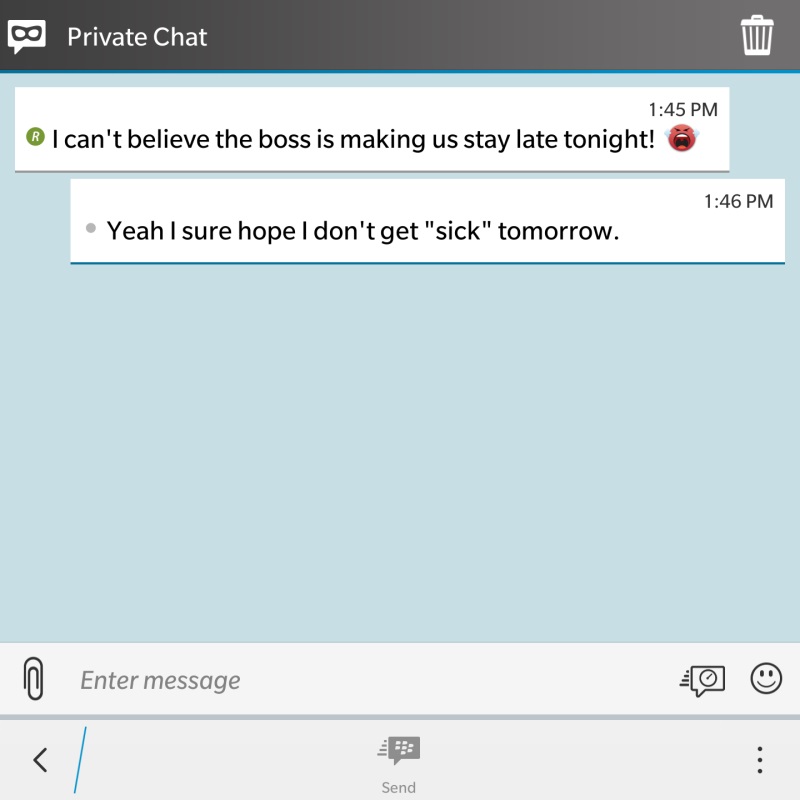 First up, BBM is getting the Private Chat feature that does not show details such as names and profile pictures thereby letting users chat privately. The chat ends automatically after it is over. It should be noted that the Private Chats feature is only available for those users who have subscribed to BBM's Privacy and Control subscription which is priced at $0.99 a month. Once subscribed, users get access to unlimited timed messages and pictures, retracted messages and pictures, and the ability to edit messages.
Also, the Android app is getting Material Design elements which redesigns the UI of the app and makes it cleaner. This was already available for BBM app's beta testers since earlier this month. Along with the Material Design update, the app gets a new way to organize your sticker collection and a new "quote message" feature that lets you refer to previous messages in your chat. Finally, the BBM app for iPhone has updated the way font sizes are rendered on iOS and their BBM font size is now based on the size selected in system settings.
BBM – Android, iPhone and BlackBerry 10