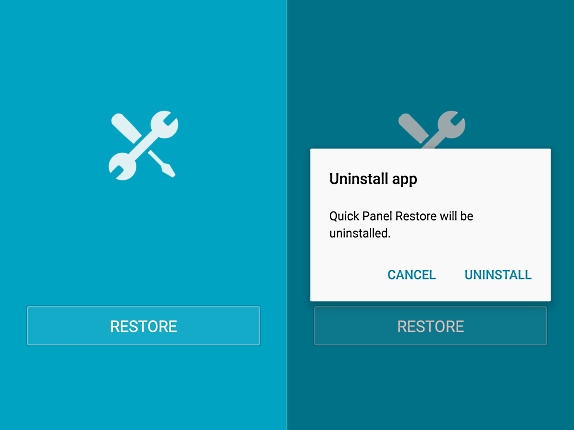 Samsung has released an app to fix the reportedly missing quick settings toggles issue on their flagship devices – Galaxy S6 and S6 edge.
Recently, many users had reported the disappearance of some quick toggles such as mobile data, mobile hotspot and private mode on their Galaxy S6 and S6 edge. Now Samsung has acknowledged the issue and released an app called 'Quick Panel Restore' on the Galaxy Apps store.
Once you have installed the Quick Panel Restore app, it will show a blue screen and a single Restore button which will bring back the missing mobile data, hotspot and private mode to your Galaxy S6 and S6 edge. The app will also show a popup to uninstall it, after restore is complete.