Facebook has rolled out a new app that lets you share photos with your friends without posting them online. Dubbed as Moments, the app syncs to your phone's camera roll and then uses facial recognition and location to group photos and help you share them with friends.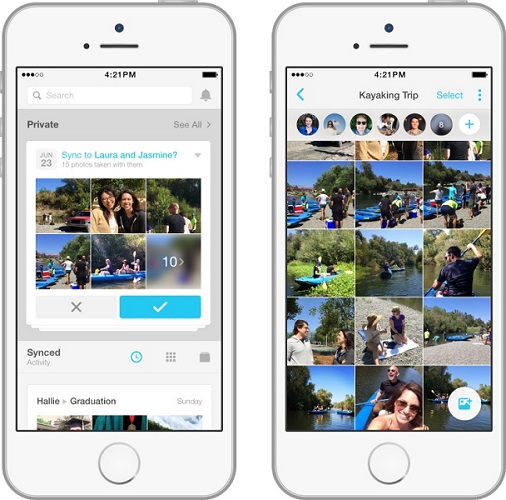 The free photo sharing app saves the photos in cloud and they can be accessed by you and the recipient. Once your images are synced, you can choose which photos to share with your friends. Photos shared through Moments are private and not posted on Facebook, though the app allows you to share directly to your camera roll, Facebook, Instagram or other apps. If Moments recognizes more than one face, it will offer to let you share to a group. The app organizes all of your synced photos and even lets you search them to find the ones that you or specific friends are in.
httpv://vimeo.com/130380325#embed
The Moments app is a product of Facebook's Creative Lab and is available on Android and iOS in the US. There is no word on global launch of the app as of now. Paper, Slingshot, Rooms are other apps from the Facebook's Creative lab.