Oculus has tied up with Microsoft to include the Xbox One controller with the Oculus Rift VR headset. The company, which was bought by Facebook last year for $2 billion, said it plans to launch its Rift headset early next year.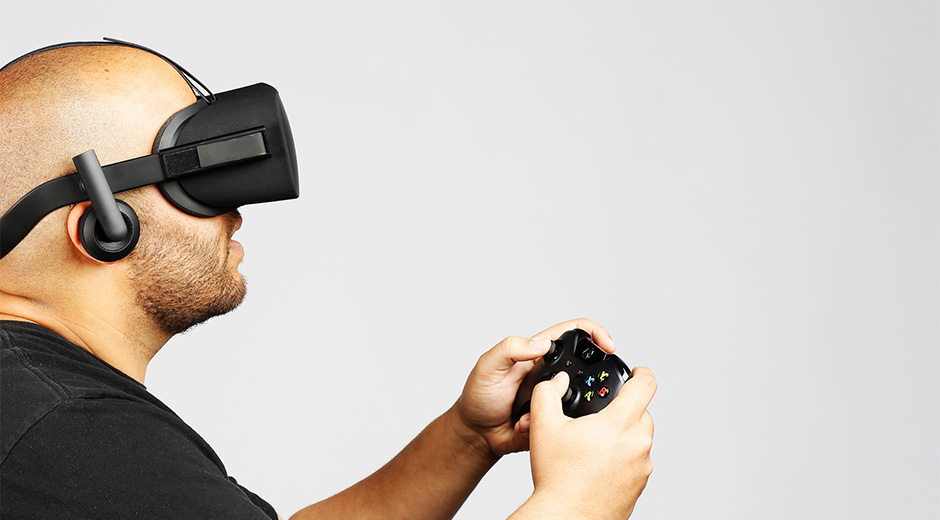 Users will be able to stream Xbox One games to the Rift and play them using your Xbox One gamepad. You can play poular Xbox One games, like Halo, Forza, Sunset Overdrive and more, on your own virtual reality cinema screen and even play with your frnds through Xbox Live.
The Oculus Rift boasts of features such as built-in 360-degree audio headphones, a constellation tracking system, an external sensor and a dial that adjusts the distance of the headset's lenses. The device will also include a camera to track your body as it moves for sitting down or standing and moving around the room. Those movements are then interpreted in a game to make you feel as though you are actually present in the game world. The Rift will work natively with Windows 10 as well.
"We're thrilled to be working closely with the team at Oculus. Their groundbreaking work in virtual reality is inspiring, and the Oculus Rift delivers a truly next-generation VR experience. We at Xbox are passionate about giving gamers the opportunity to play when and where they want. I can't wait to see the incredible games created for the Rift, and we are proud to be part of the experience."

said Phil Spencer.