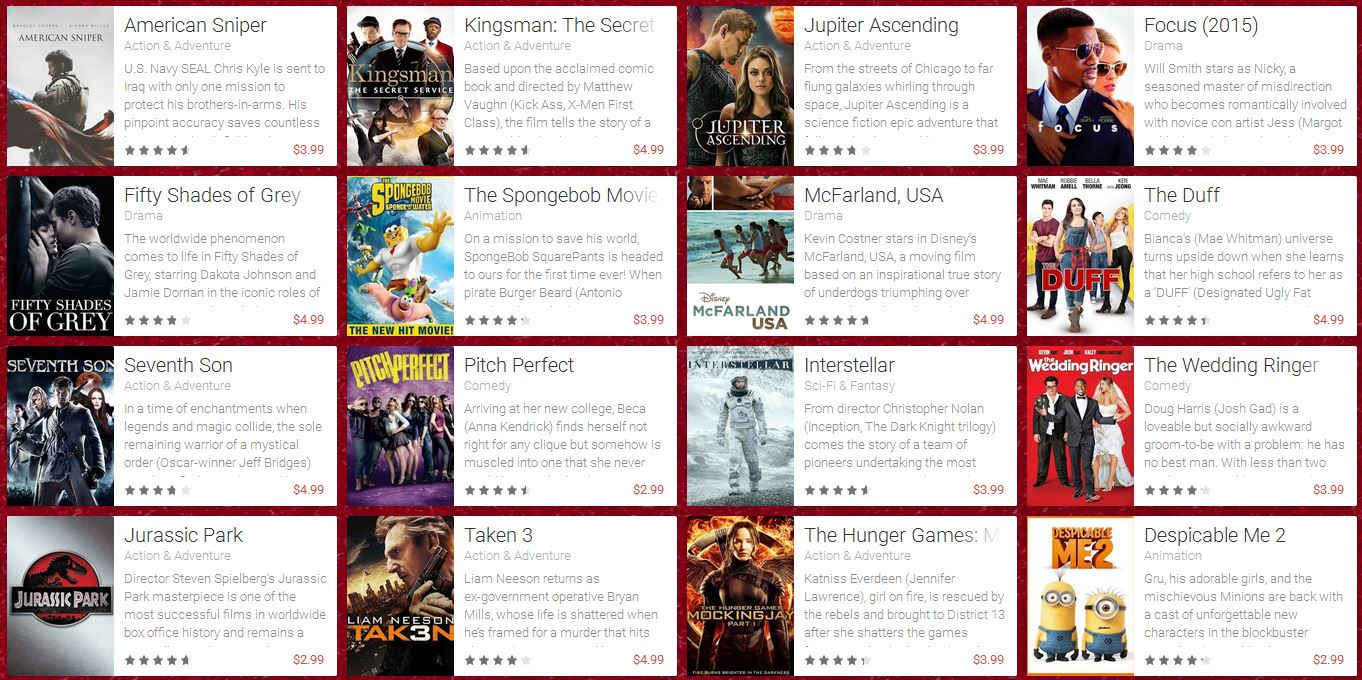 Google has just made a sweet deal for users of Chromecast that will allow them to rent movies for free. Users will have a wide selection of movie titles to choose from including famous blockbusters such as Interstellar, Jurassic Park and Kingsman.
Normally the films are priced between US$ 2.99 and US4 4.99 for rent and now they are available for free all the way until April 18th 2016. That's quite a long offer indeed. If you already own a Chromecast, all you have to do is head over to this page and choose the option for free movie rentals.
The rentals will be available for upto 30 days from the date of renting and once you start watching, you have 48 hours to complete watching before it expires. We aren't sure if you are allowed to rent the same movie multiple times free of cost though. Since the offer is valid till next year, you can still purchase a Chromecast if you don't already have one and claim the offer.
UPDATE – Users of Chromecast in India won't have the exact same offer as the other users. The Chromecast Indian support page states that users in India will get only one free title to rent and the offer will expire on June 24th 2015. But apparently users can redeem one movie per Chromecast device upto a maximum of 5 movie rentals per Google account.