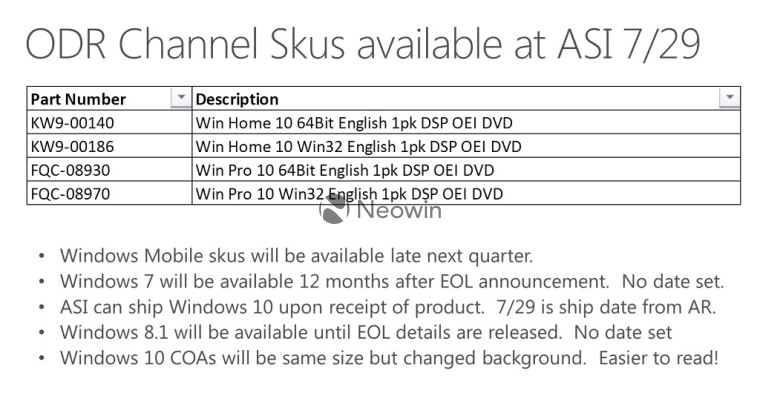 While Microsoft is launching Windows 10 officially on July 29th, users of Windows Mobile will have to wait a bit longer to get access to Windows 10 Mobile as it is apparently scheduled for a launch in late September.
Most versions of Windows 10 such as Mobile and XBox will be launching later in the year. According to a new slide that has been leaked, both the consumer as well as entreprise versions of Windows 10 Mobile should be available late next quarter.
The spokesperson stated that it should be sometime in October or possible as early as September. The launch date should give Microsoft enough time to tweak and polish things on Windows 10 Mobile and also release it in time for the rumored Windows 10 fall update that is expected to come at the same time.
However it is important to note that based on your location and also whether or not you have a carrier branded handset, your waiting time could be longer. But seeing Microsoft's whole attitude to get control over their OS in terms of updates especially might mean the wait won't be too long either.