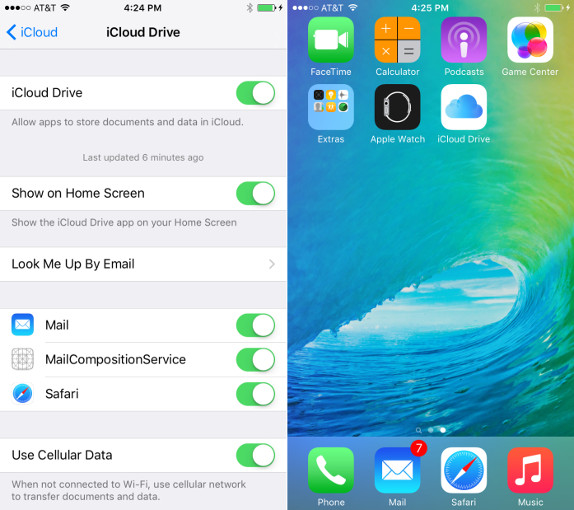 Apple introduced iOS 9 at the WWDC 2015 few hours back, which is now available for developers as beta. It introduced iCloud back in 2011 to sync music, photos, apps, calendars, documents and settings between iOS devices Mac or PC. Apple launched iCloud Drive last year that allocates a folder for each of the applications that use iCloud and also lets you access the folder in the Finder.
With the iOS 9, Apple is offering a dedicated iCloud Drive app that would let you access your files easily with granular file browsing options, right from the homescreen. Files can be sorted, deleted, downloaded for viewing and also send to Share Sheets. This feature is hidden inside the iCloud Drive settings. You need to go to Settings > iCloud > iCloud Drive > Show on Home Screen to make the app show up on the home screen. This feature was spotted by 9to5mac, Apple Insider and others who tried the developer version.
This feature might even go default when the iOS 9 releases, instead of enabling it manually. Apple will release a public beta for iOS 9 for the first time, which will be available in July. The final version will release in the fall, as usual.