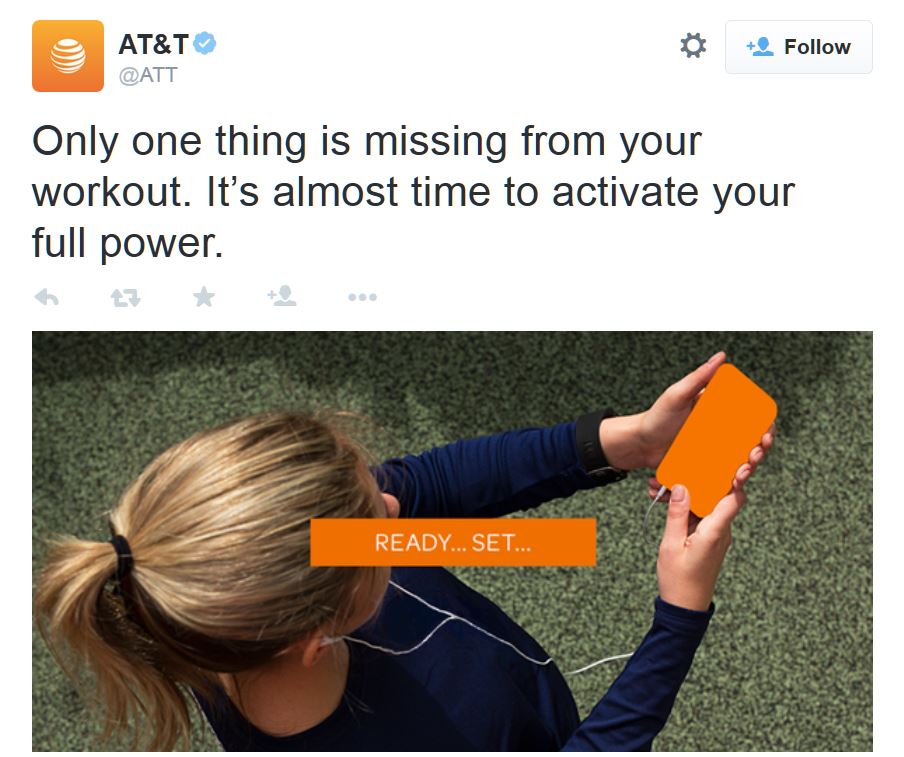 AT&T have taken to Twitter to tease the upcoming Samsung Galaxy S6 Active smartphone. The smartphone was leaked several times in the past, including a recent page leak on Samsung's website itself.
The tweet says:
Only one thing is missing from your workout. It's almost time to activate your full power.
The word "activate" is likely a pun that is used to refer to the Galaxy S6 Active. Despite being waterproof and dustproof, the Galaxy S5 had an Active version which was more 'hardcore' compared to the regular. Unlike its predecessor, the S6 and S6 Edge devices aren't waterproof or dustproof and that is where the Active steps in to provide just that for 'active' users. Thus it makes more sense than the S5 Active device.
The device is said to pack similar specifications like the S6 and S6 Edge unlike the Active models of the past which often had slightly inferior specifications. Even the screen remains the same as the Active is said to be sporting a 5.1″ QHD SuperAMOLED display. The previous Active versions most often had an LCD panel to replace the SuperAMOLED panel of the original models.
While there is no exact date revealed for the announcement, we expect it to happen sometime this month itself. The Active is likely to be launched at first as a USA only model but should gradually make it's way to the rest of the world. It will also be bulkier than the S6 and S6 Edge models due to the extra protection it offers.