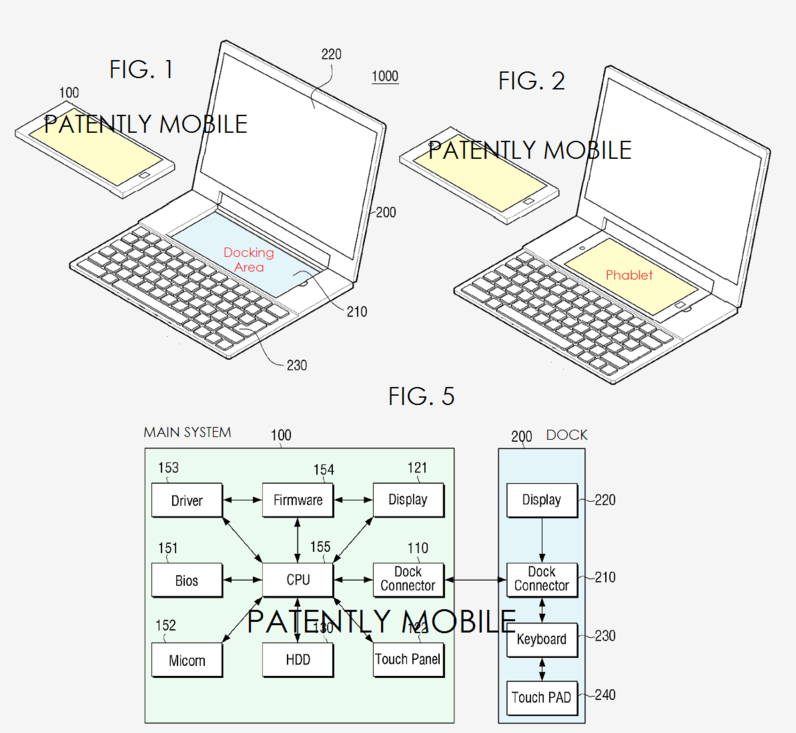 Samsung has just been granted a patent for a dual-OS notebook that has a built-in phablet dock. The theoretical notebook would for example allow users to use Windows 10 by default and then switch over to Android OS and control their smartphone by placing it in the dock.
Samsung mentions that other OSes could also be used which could possibly mean that they are toying with the idea of Tizen phablets as well. The dock will give the phablet access to the display, keyboard and touchpad of the notebook. Users can access their data just as they would through their smartphone itself but will make you more productive.
The dock would also enable the notebook to access the internet without Wi-Fi as it will be able to use the phablet's 3G/4G networks to connect. We aren't sure how exactly the phablet gets connected to the notebook and whether other "smaller" smartphones will also be supported. The patent was filed back in Q3 of 2014 but was only granted to Samsung now. We aren't exactly sure if Samsung has any products in the pipeline but we certainly hope that they are working on something that can be brought out soon.