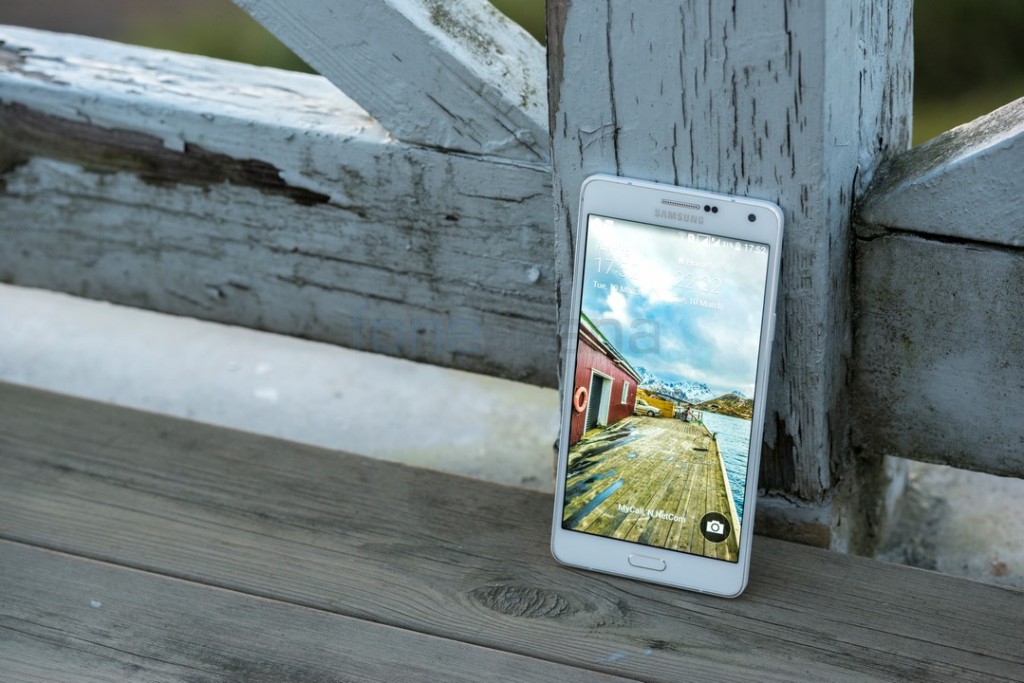 We had told you about the rumored specifications of the upcoming Samsung Galaxy A8 last month. The Galaxy A8 will be the biggest smartphone in the A series lineup and now it is reported to be packing a fingerprint sensor as well.
While the Galaxy A7 didn't have  a fingerprint sensor, the A8 is rumored to have a fingerprint sensor that is touch based just like the one found on the Galaxy S6/S6 Edge. The device is rumored to have a 5.7″ display with Full HD resolution and will be powered by a Snapdragon 615 octa-core processor. The front facing camera has a resolution of 5 Megapixel while the rear camera is a 16 Megapixel unit.
In short, it will be a device that is more premium than the A7 and will be closer to the Note 4 in terms of screen size. It will have quite a thin profile at 5.9mm thickness and will have a 3050mAH battery powering it. It will boot Android Lollipop out of the box and will have theme support as well.
The device was initially rumored to be exclusive to China but now it is said that it will be launched in Asia and Europe as well. Considering the success that Samsung has had with the A series so far, they expect the A8 will improve their sales further.