Samsung has taken wraps of its new platform that aims to tap the promising Internet of Things market. The South Korean internet giant has launched Artik chips that are designed to power everything from wearable devices to home appliances.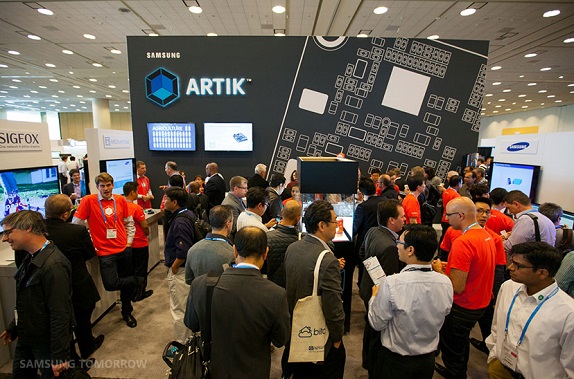 Artik is an open platform that includes integrated production-ready modules, advanced software, development boards, drivers, tools, security features and cloud connectivity designed to help accelerate development of a new generation of better, smarter IoT devices, solutions and services. There are a total of three chips under the Artik platform –  ARTIK 1, ARTIK 5 and ARTIK 10, which are able to power a range of connected devices.
"We are providing the industry's most advanced, open and secure platform for developing IoT products. By leveraging Samsung's high-volume manufacturing, advanced silicon process and packaging technologies, and extensive ecosystem, ARTIK allows developers to rapidly turn great ideas into market leading IoT products and applications."

said Young Sohn, president and chief strategy officer, Samsung Electronics.
The Artik 1 is the smallest measuring at 12mm by 12mm, and has Bluetooth LTE, an accelerometer, a 9-axis motion sensor, a gyroscope, a magnetometer, and a cost of less than $10. Next up is the larger Artik 5 that is like a small computer, and adds Wi-Fi, ZigBee wireless, and onboard 720p video decoding and is meant to power devices like smartwatches and drones. Finally, the Artik 10 is an eight processor module that is equipped with 2 GB of DRAM and 16GB of flash memory and has Wi-Fi, Bluetooth and HD video capabilities. The most powerful of the three, Artik 10 and will cost about $100.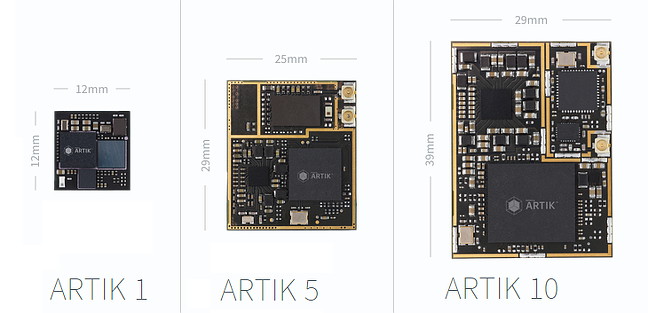 Samsung acquired home automation company SmartThings that builds open platform for the Internet of Things (IoT) in August last year. It looks like Samsung may use this acquisition for the Artik platform. Currently, about 19,000 devices that connect to SmartThings have been created by companies, and the platform supports more than 30,000 apps,