Along with launching the YU YUPHORIA, the Micromax owned company has also launched a unique gadget that is dubbed as HealthYU cassette which measures and monitors your health stats in real time.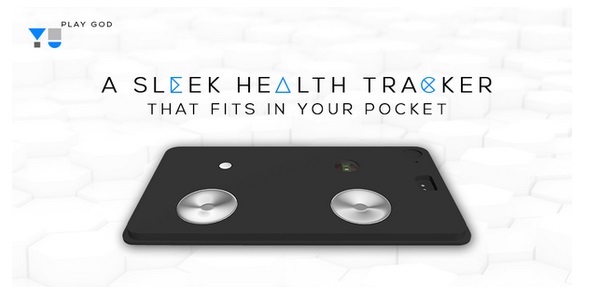 HealthYU monitors blood pressure, body temperature, oxygen level, heart rate, respiration rate and even ECG in real time. This data can then be saved and shared with doctors instantly. Resembling to that of a cassette, the device is small and sleek which makes it easy to attach to a smartphone's back cover. HealthYU pairs with an app running on the phone with Bluetooth and once the pairing is completed a user can keep four fingers on four visible sensor on the HealthYU to start tracking the body vitals. It provides a way to set personalized reminders to take readings. The user can set reminders for weekly or daily alerts.
HEALTHYU uses a 1 Lead ECG mechanism to capture ECG; an NTC thermistor based sensor to measure skin temperature; and reflective SpO2 technology to measure blood oxygen saturation. The Heart rate of the users is calculated accurately using the ECG values and the respiration rate is derived from the ECG and SpO2 values. Blood Pressure is derived using a combination of calibrated and sensor based readings.
Yu founder Rahul Sharma said that his company used all the approved sensors in the HealthYU. This device is an open platform and can work with any smartphone. It supports the Yu app and all the data will be stored on cloud. HealthYU is priced at Rs 4,999 and will be available next month on company's official website yuplaygod.com.