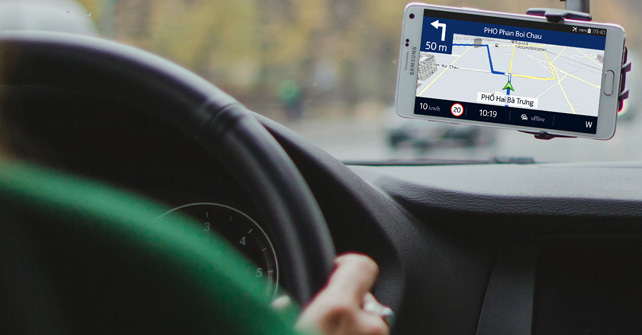 So 'Here' it is. Now the three biggest German auto makers along with China's Baidu are looking to purchase Nokia's Here mapping unit, just like the tech giants – Google, Apple, and Facebook.
According to The Wall Street Journal report, Germany's big-three premium-brand auto makers – BMW AG , Audi AG , and Mercedes-Benz along with China's Baidu – are preparing for a formal bid to acquire majority stake in Nokia's Here mapping unit.
While the details such as bid value isn't yet known or decided, people familiar with the matter suggest that Here mapping unit may value at "considerably more than EUR 2 billion." The report also notes that the talks have reached an advanced stage and deal is likely to conclude within the next two weeks.
Further talking about the plan, a person familiar with the matter tolld WSJ that the news about Silicon Valley companies coming together to acquire Nokia's Here mapping unit came as threat to these auto makers, and now this step is the result of that thought.
"The greatest threat to the automobile industry would be if Google developed an operating system for self-driving cars and made it available free to everyone," said a person familiar with the situation to WSJ. "We need the map for the operating system in the cars."
Notably, Facebook has already started using Here maps for its mobile web version, and is reportedly running a test to power locations for its Messenger and Instagram apps.
Facebook or Nokia never announced the partnership in public, but Facebook's spokesperson confirmed the basic details to Techcrunch by saying that "we are testing Nokia HERE maps across Facebook to give us more control and flexibility in delivering a consistent maps experience. […] I can confirm that we're testing HERE maps in Android versions of some of our standalone apps like Instagram and Messenger as well."