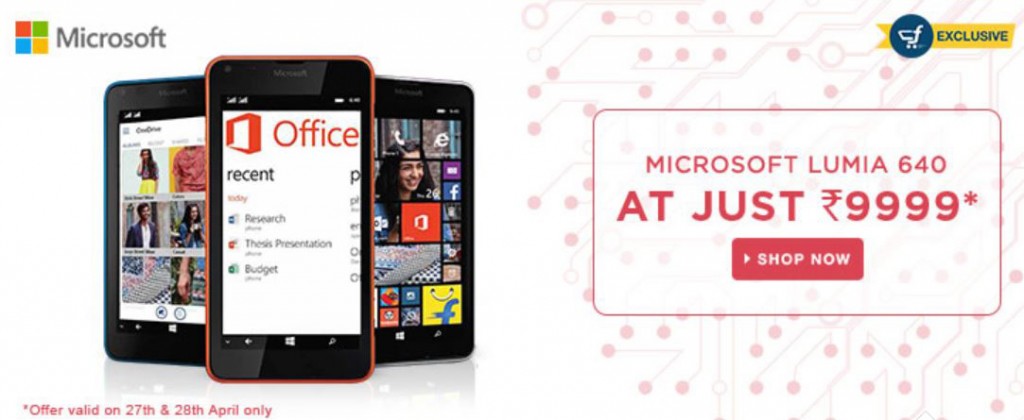 The Microsoft Lumia 640 is now available on Flipkart at a price of Rs 9,999 for a limited time. The offer is valid only on 27th and 28th of April and is down for the retail price of Rs 11,999 (16% off).
The offer is available on all the colors of the device and at the time of writing the review, all the colors are in stock. You still get the same offers bundled with the device as you would had you paid the full price for it. You get one year of subscription to Office 365 and 1 TB OneDrive storage.
If you still haven't made up your mind and are still thinking whether to get the device or not, head over to our review as it might help you make your mind. If you have decided that you want to get one, then do head over to Flipkart soon and grab one for yourself.