Google has already released two features on Desktop Search; one to help find your phone and one to send directions to your phone. Now Google has added another feature that lets you send notes or set alarms on your phone directly from desktop search.

All you have to do is search "note to self" or "send a note" and a text field appears. Once you type in whatever you want to send, you select the device (tablet or phone) and hit the send button. Then you will receive a notification on your phone as shown below.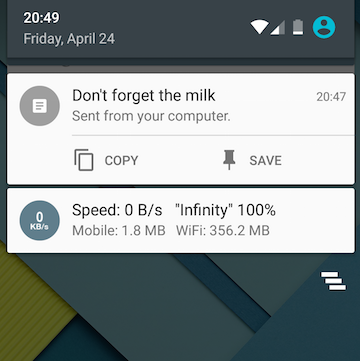 You can either save it directly into Gmail or Keep apps or just copy and paste wherever you like. Alternatively you can even search "note to self to buy milk" and the search will automatically fill in the text field. You can also set an alarm by typing "set an alarm" or be more specific and say "set alarm for 8 am". Either way you will still be able to modify the alarm time before you send it to your phone. Once sent, you will see the alarm icon being displayed on your phone and you will see it show up in your list of alarms.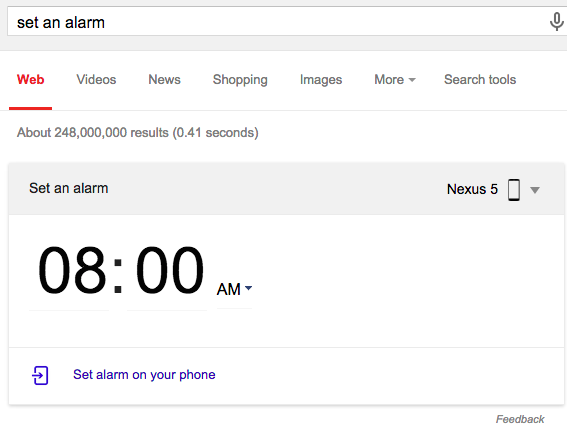 A few users have had trouble using these features so here's what you need to do to make sure you can use it.
To use this feature, you need the latest version of the Google app for Android, Google Now cards and notifications need to be enabled, Web & App Activity has to be enabled in Google Account History. Another requirement is to log in to your Google account.