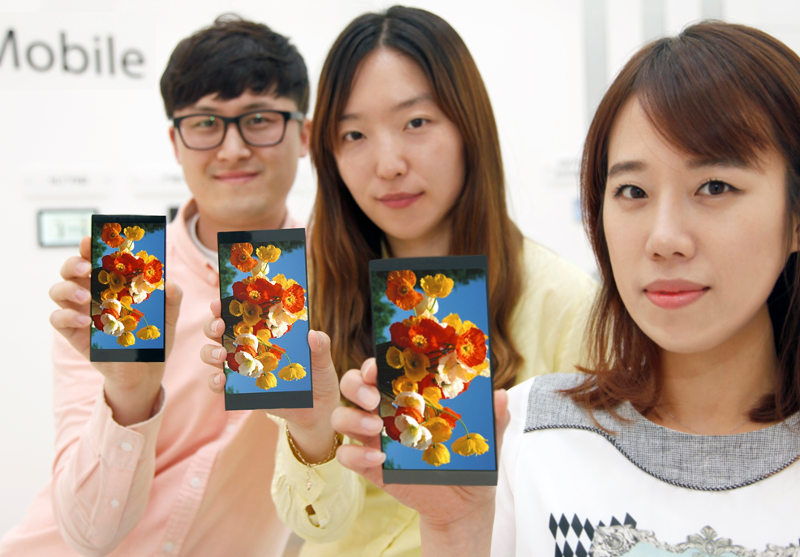 LG Display  has introduced a 5.5-inch QHD (Quad High Definition) IPS display panel for mobile devices. LG display has confirmed that the new Quad HD LCD panel will be unveiled with the forthcoming LG's flagship smartphone to be launched at the end of the month. It is clear that the LG G4 scheduled to be unveiled on April 28th will use this display. Even the LG G3 used a 5.5-inch Quad HD display, but this will offer richer and more accurate colors with a 120 percent color gamut, compared to the 100 percent gamut that was present in the LG G3's display , says LG Display.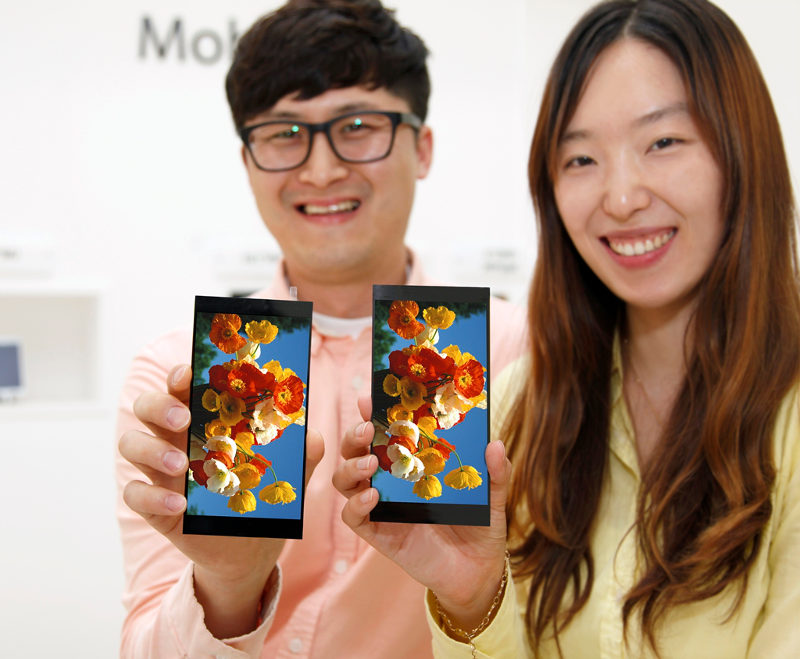 It offers a resolution of 1,440 x 2,560 resolution and 538 PPI (Pixels Per Inch) pixel density on the 5.5-inch panel size, same as LG G3's screen, but the company did not reveal thickness or bezel size for the display.  The contrast ratio is 50 percent higher than conventional QHD LCD panels and the brightness has increased by 30 percent without any increase in power consumption, making it easier for users to view the smartphone display in bright outdoor conditions, says LG Display. Renowned testing firm Intertek has officially certified the results for the superiority of the color gamut, brightness, and contrast ratio.
It uses high color gamut LED, Advanced In-Cell Touch (AIT) and photo-alignment technologies.
High color gamut LED technology – Provides more accurate colors in red and green by combining a blue LED chip with red and green phosphors instead of combining the blue LED chip with a yellow phosphor used in conventional LED backlights. The display offers 20 percent improvement in color gamut.
Advanced In-Cell Touch (AIT) technology – Offers excellent touch sensitivity so that it can respond to touch commands even with water drops on the screen since the touch sensor is embedded within the LCD. It also makes the display slimmer.
Photo-alignment technology – Uses UV light to form a liquid crystal alignment layer in the display panel, which helps achieve a higher contrast ratio by aligning the liquid crystals evenly to reduce light leakage. The higher contrast ratio contributes to deeper blacks and brighter colors that create a sharper picture quality.
LG Display has started mass production of this new 5.5-inch QHD LCD panel that will be used in the LG G4 that will be unveiled later this month.