BlackBerry has updated BBM with several new features and improvements. The popular messenger is getting two different types of subscriptions: No Ads and Custom PINs.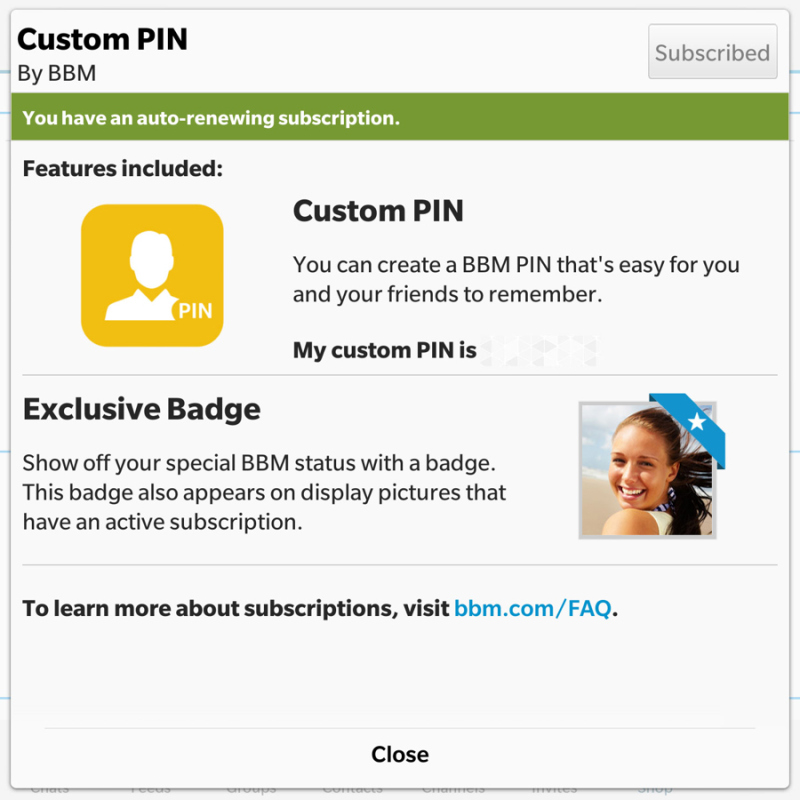 "All BBM users already have a PIN. These PINs are linked to your personal BlackBerry ID, and make it easy for you to add new contacts. Simply share your PIN to add people to your BBM contacts list while keeping private information such as your phone number or email address."

posted Jesse Ariss on a company blog.
Custom BBM PINs will let you create a unique, alphanumeric PIN. The No Ads sub will cost $0.99 USD per month and will remove all ads from your feed and eliminate sponsored invites while a Custom PIN subscription will cost $1.99 USD per month and will let you create a custom BBM PIN that's 6-8 characters long and is made up of letters and numbers.
BlackBerry had announced BBM for Android Wear in January. Now the support is going live for Android Wear smartwatches. Users will also be able to read entire messages on their smartwatch, navigate among them and dismiss notifications with simple swipes. They can accept BBM invites from their smartwatch and respond to messages hands-free through Google Now.
The iOS version of BBM gains support for TouchID, which will allow users to secure their BBM chats with their fingerprint. In addition, the latest BBM update will bring support for photos in BBM Groups and some goodies for Android and iOS.