WhatsApp for Web is extending its support to two more browsers after its launch on Chrome last month. The web client is now coming to Firefox and Opera browsers.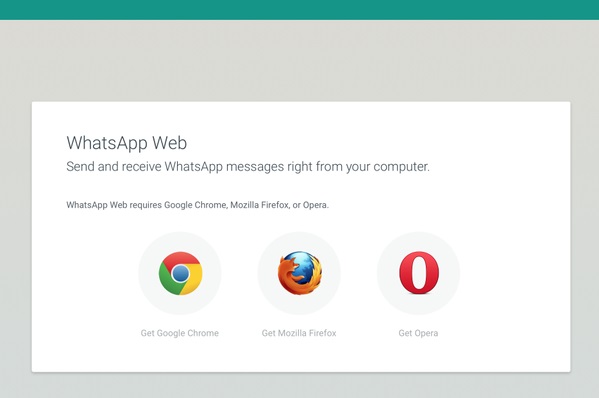 WhatsApp announced the additional support for two browsers via Twitter. Similar to Chrome, users will need to scan QR code with your phone to start the WhatsApp web client on Opera and Firefox browsers. WhatsApp Web mirrors discussions from your phone, with all messages remaining stored on the mobile device as well. The desktop service only works with Android, Windows Phone and BlackBerry devices and is not active for iOS yet.
Earlier this month, WhatsApp started rolling out voice calling feature on some Android devices. Here is how you can enable the voice calling feature on the service.