Microsoft has released a major update to its health and fitness band. Launched in October last year, the Microsoft Band is getting more fitness and productivity features and greater integration with other applications and services to better achieve their goals.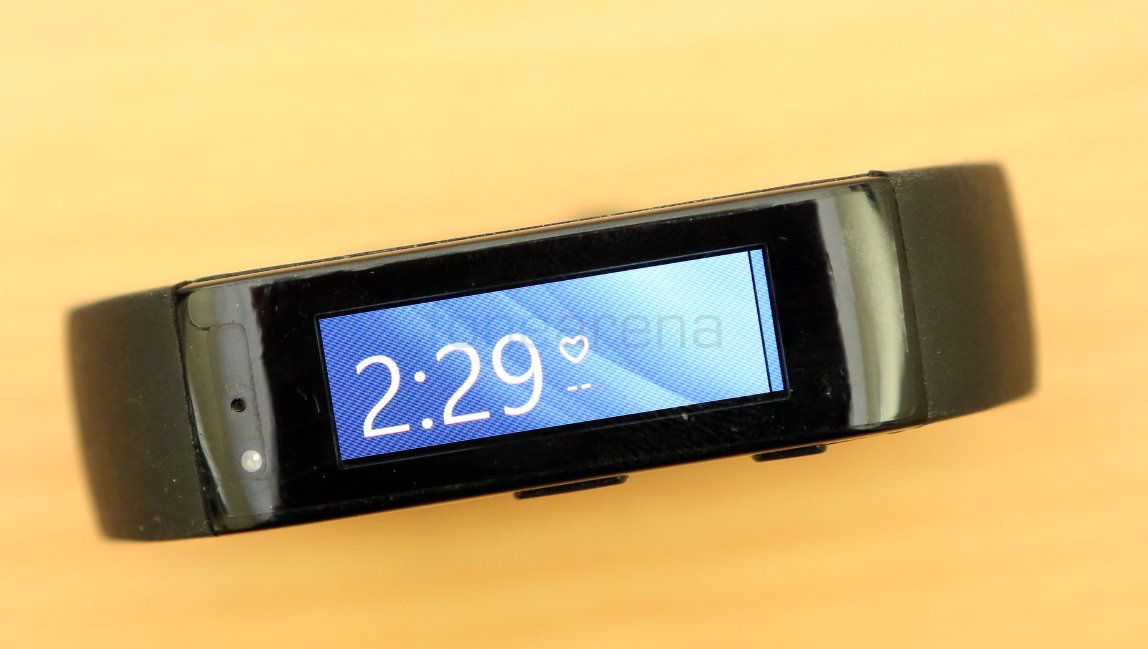 First up, the Band  is getting Virtual Keyboard & Voice Replies feature that is exclusive to Windows Phone 8.1 users. Now, you can reply to text messages using the Band's virtual keyboard which is equipped with Word Flow technology for minimal errors. The second is to launch Cortana on your Band and dictate a response. Microsoft has also added a bike mode to its Band that lets you track bike rides indoors or outdoors. The Bike Tile will monitor your heart rate, your ride, elevation, and speed while you are riding.
Microsoft Band is getting the ability to quickly check text messages, emails and other notifications in a large font size, with words coming in rapid succession so you don't have to manually scroll on your Band. Moving on the update also comes with five spin-related Guided Workouts that feature a mix of high-intensity and duration workouts like Indoor Bike Tabata Sprints, Indoor Bike Hour of Sweat, Indoor Bike Total Body, Indoor Bike Pyramid, and Indoor Bike Intervals.
Microsoft's new Health Web-based dashboard finally adds more detailed charts, and insights of your collected calorie, sleep, running and exercise data.  Syncing data with other apps and services has also been improved a bit: the Microsoft Band will now sync its health data with MapMyFitness and Microsoft HealthVault.
A new developer preview SDK, available today, will allow app developers to start trying their hand at creating Microsoft Band app. The updates announced today are in response to user feedback and besides the web interface includes support for biking, new ways to scan and respond to notifications and integration with Microsoft HealthVault and MapMyFitness. There are also 5 new guided workouts to choose from. The Microsoft Band added guided workouts feature from various partners last month