Aquaris E4.5, the world's first Ubuntu phone from the Ubuntu Edition will go on sale in Europe this week. Spanish company BQ.com will make the phone available through a series of Flash Sales.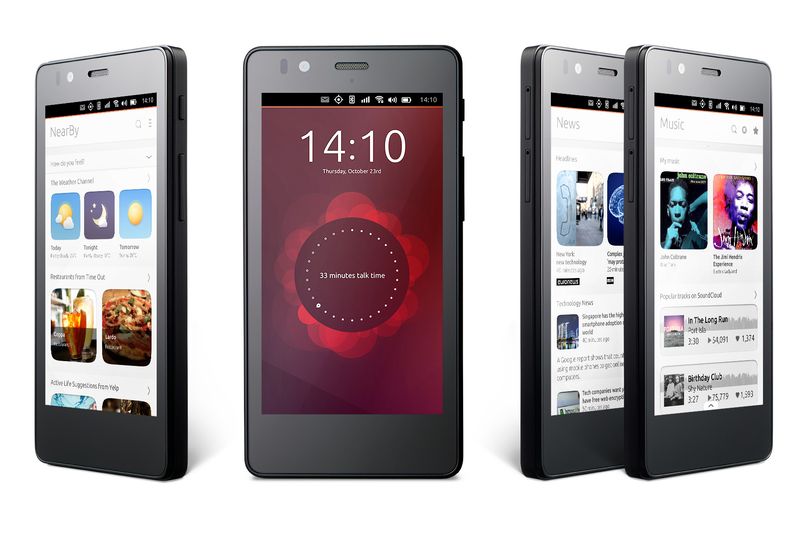 The world's first Ubuntu phone will be made commercially available in Europe on February 9th for €170 through a web store that will be announced on the @Ubuntu and @bqreaders Twitter handles. The phone has a 4.5 inch 540×960 touchscreen and is powered by 1.3 GHz quad-core Cortex-A7 MediaTek processor. It has 1GB RAM, 8GB internal storage and comes with dual SIM support. The phone has an 8 MP rear camera with dual-LED flash and a 5 MP front-facing shooter.
Developed by British company Canonical, Ubuntu is popularly known as an alternative operating system for PCs that are not Windows or Apple Mac. In case of the smartphone, the Aquaris E4.5 is based on Ubuntu's "Scopes" concept which aggregates content from various services into type-specific screens, such as music, video and news, instead of using a grid of app icons.
"Ubuntu presents users with an entirely different way to engage with their devices – Scopes guide you to content you want – in the same way you think about it – to deliver a smooth, engaging experience. "For developers, Scopes are a much simpler and more valuable way to build mobile experiences than apps – significantly changing ecosystem dynamics." said Cristian Parrino, VP Mobile at Canonical.
The phone's home screen is the Today Scope that presents a selection of widgets based on the user's most frequent interactions on the phone. Users can create and configure their own Scopes and individual services can also be set to have Scope cards of their own. Ubuntu will launch with support for must-have apps like Facebook, Twitter, and Amazon. Operators in Europe, including 3 Sweden, amena.com, giffgaff, and Portugal Telecom are all offering SIM bundles at purchase.