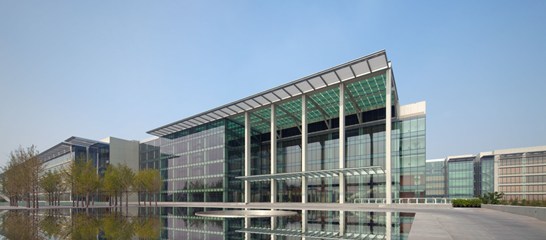 Huawei's Shanghai Campus
As part of our tour of Huawei's China facilities, we were given an exclusive look at the company's Research & Development labs to understand the different steps taken to ensure a handset is fit for consumer use. In the first of a two-part series, we take a look at the ways that Huawei tests the Antenna, Network and Radiation levels of its handsets.
Building a smartphone requires months of Research & Development not only into the handset's physical features but also to ensure it confirms with international standards regarding antenna performance and radiation emission. The former is a key part of the experience as without a strong antenna, the handset will cease to function for its primary function as a phone whilst excessive amounts of radiation can have a detrimental effect on a user's health.
With millions of handsets sold each year, Huawei has a responsibility to ensuring that its smartphones are both fit for purpose and do not pose a health risk to those who buy them. Huawei has several ways in which it tests the antenna and radiation levels of its smartphones – let's take a closer look at three of these: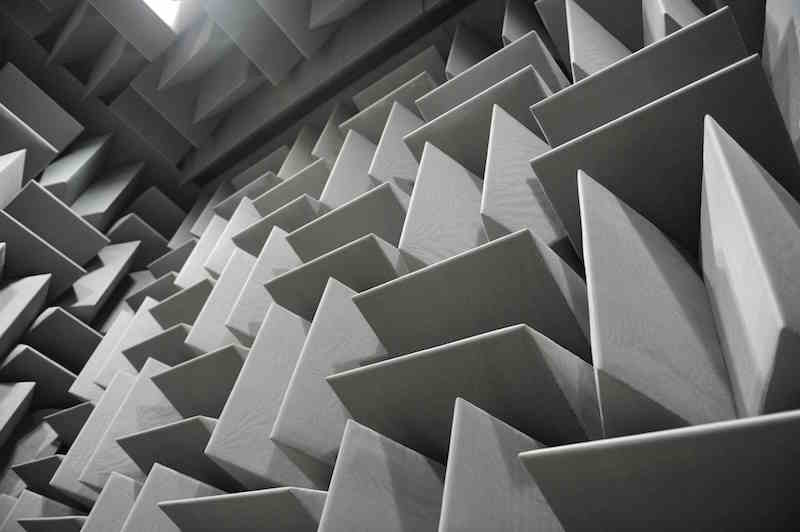 10m semi-anechoic chamber
In layman's terms, an anechoic chamber is designed like a sound-proof studio used by professional music artists and the room is designed to minimise the reflection of radio frequencies and external noise within the room. A semi-anechoic chamber differs from a full anechoic chamber in that unlike the latter, it has a solid floor that acts as a work surface for supporting heavy items (a full anechoic chamber aims to absorb energy in all directions including the floor).
Inside Huawei's Shanghai R&D campus, we experienced just one of the company's semi-anechoic chambers which measured 10 metres in length. The chamber cost the company $2 million US to build (approximately £1.31 million / ₹124 million) and is designed to offer clear signal with zero external influences.
The room allows Huawei to test the antennae performance and radiation emission of its smartphones and to do this, it features a round rotating table – which is a patented Huawei creation – at one end with two rotating antennae at the other end. According to Huawei, common industry practice is to test using just one antennae but the company uses two and each can move in a unilateral direction (up, down, left and right) to test radiation emissions with even more accuracy.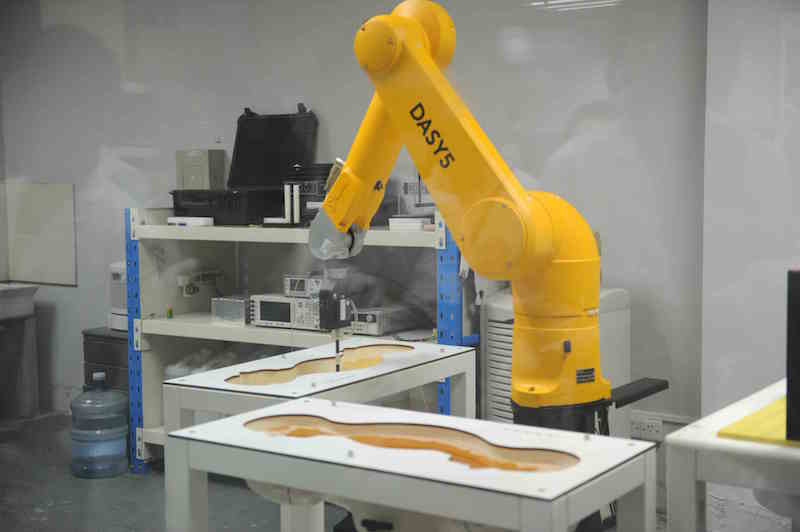 SAR testing room
The SAR (specific absorption rate) test laboratory is used to test the impact of 2G, 3G and 4G handset radiation levels on different parts of the human body. Using an advanced Swiss DASY5 PRO testing system, it features a sink shaped like a human body which contains different liquids designed to simulate tissue in different parts of the human body.
Using the advanced system allows Huawei to ensure that the handset radiation emission levels are tested to FCC/CE regulatory standards regarding radiation and its impact on the human body. According to the World Health Organisation (WHO), there have been "no adverse health effects [that] have been established as being caused by mobile phone use, to date" but the testing in this particular room looks for signs of ailments that can be caused by exposure to radiation from your mobile phone.
Over the past twenty years, there have been many global studies into the effects of radiation on humans but whilst there has been no link established, the SAR testing room measures the SAR against the US (1.6 W/kg) and European (2 W/kg) regulations to ensure that each handsets meets the strict criteria outlined by these governing bodies.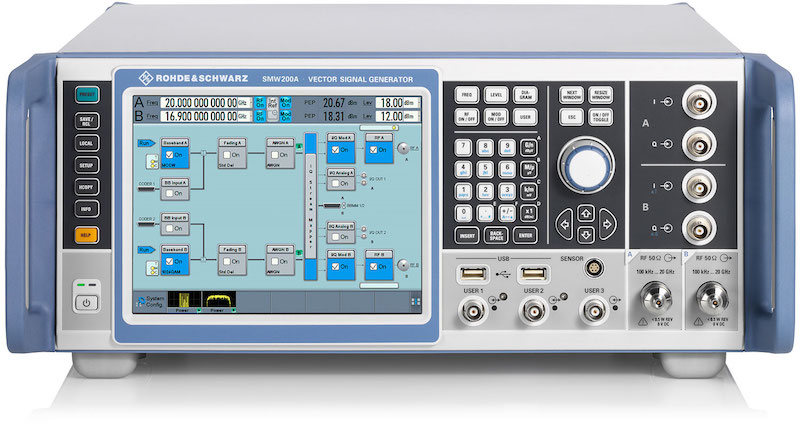 Network Lab
Alongside the radiation levels which is a key part of the R&D process, Huawei handsets also undergo strict testing to ensure their network performance is more-than-adequate. A leading player in the global networks industry, Huawei has 20 years of experience and pedigree in creating network technology – a lot of the UK network technology that powers your signal is made by Huawei – and each handset undergoes strict testing to ensure that it meets the company's network standards.
Alongside the testing of its own handsets, Huawei's R&D centre also houses an impressive network lab which cost $90 million RMB to build (approx £9.5 million / ₹896 million) including 14 sets of network testing equipment and was only completed three years ago. The lab feature six containers (or "rooms" as they're known) which are built to prevent radio frequencies from escaping to ensure an accurate test and are used to test a variety of things including different frequencies, interoperability of protocols, GPS and SIM cards.
Each room contains specialist equipment – some of which are provided by Rohde & Schwarz and look similar to the machine above – and with Huawei offering handsets for a variety of networks around the world, the lab is an integral part of ensuring its handset range meets the requirements of that particular network. The lab was recently approved by US carrier AT&T and is also used for field testing, network testing and application testing for 13 global carriers.
Join us later this week for the second instalment of the series where we'll be looking at how Huawei tests the ability of its handsets in varying climates as well as the key part – how does Huawei test the reliability of its smartphones including the power button, volume keys and drop testing (it's NOT to be missed!). For all the coverage from our Tour of China with Huawei, check out our Huawei Tour 2015 portal.