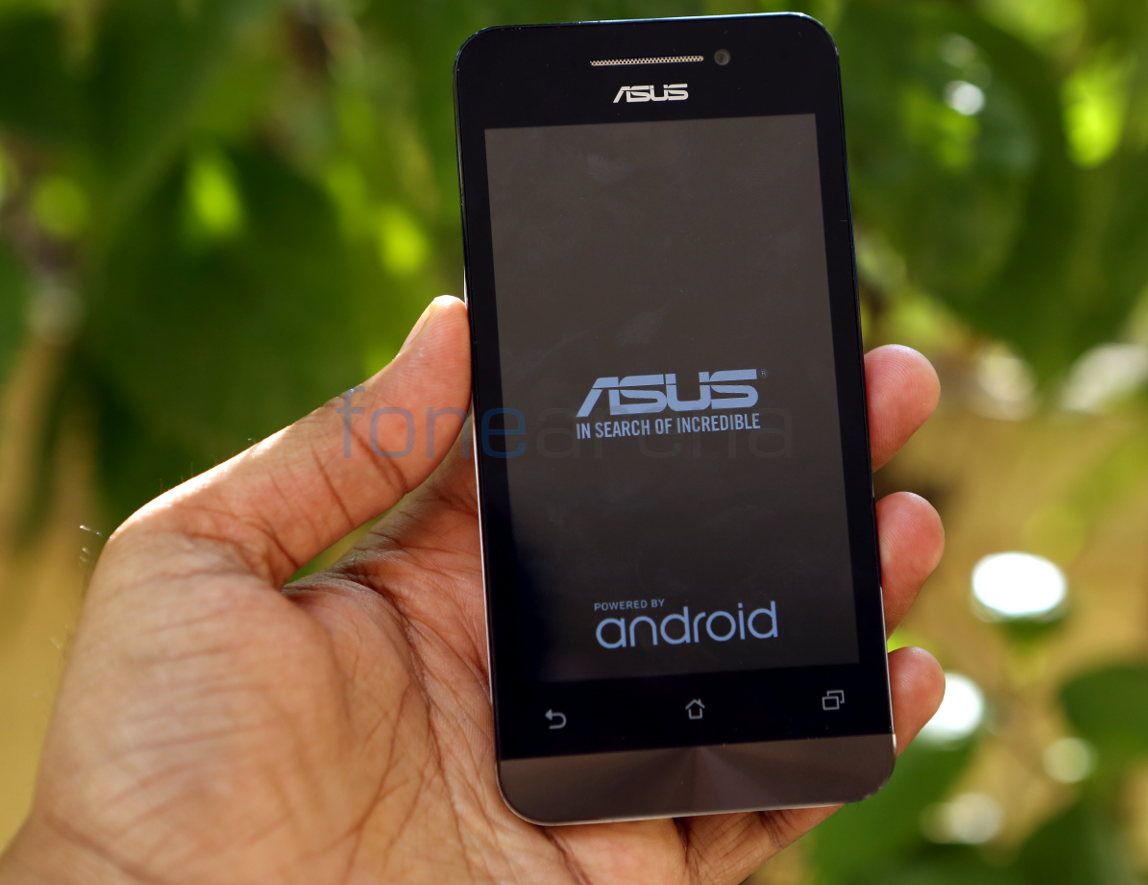 Asus PadFone Mini was launched in India for Rs 15,999 in November 2014. It has a 4-inch (800 x 480 pixels) smartphone that docks into a 7-inch (1280 x 800 pixels) Padfone station. Powered by 1.6 GHz dual-core Intel Atom (Z2560) processor, it was launched running on Android 4.3 (Jelly Bean) and got the Android KitKat update later.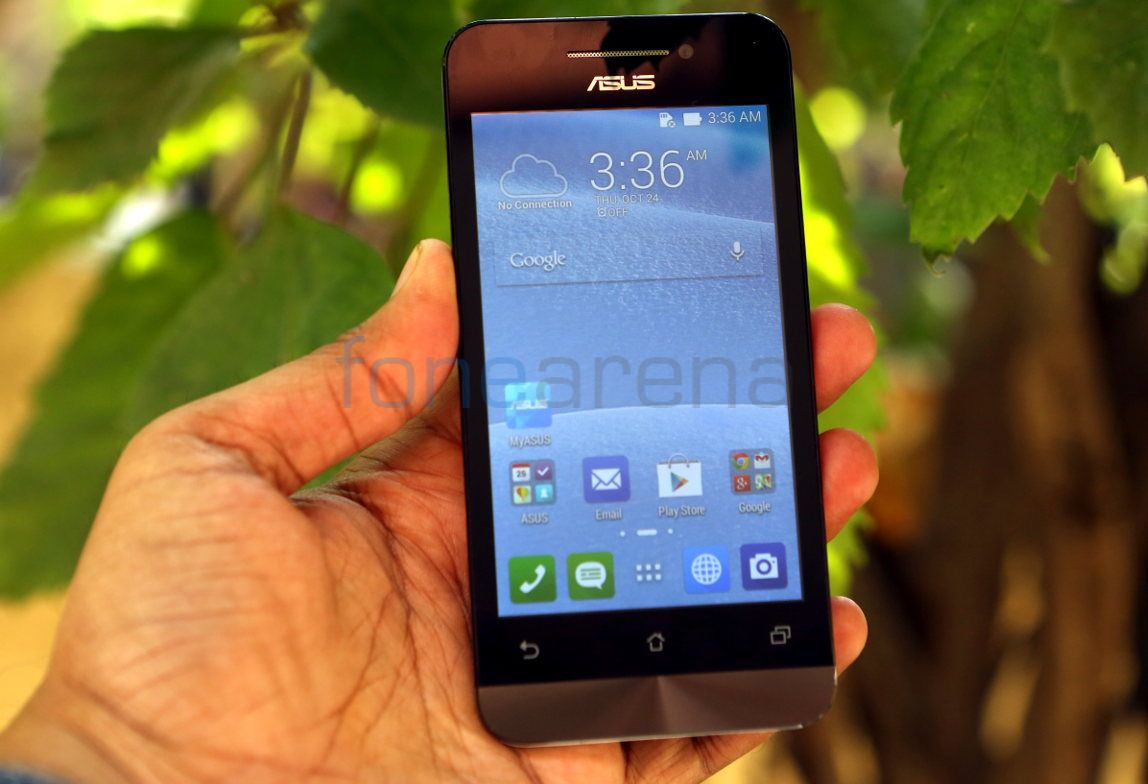 The phone has 1GB RAM, 8GB internal memory, micro SD card slot (supports up to 64GB). It measures 124.42 x 61.44 x 11.2 mm and weighs 116g.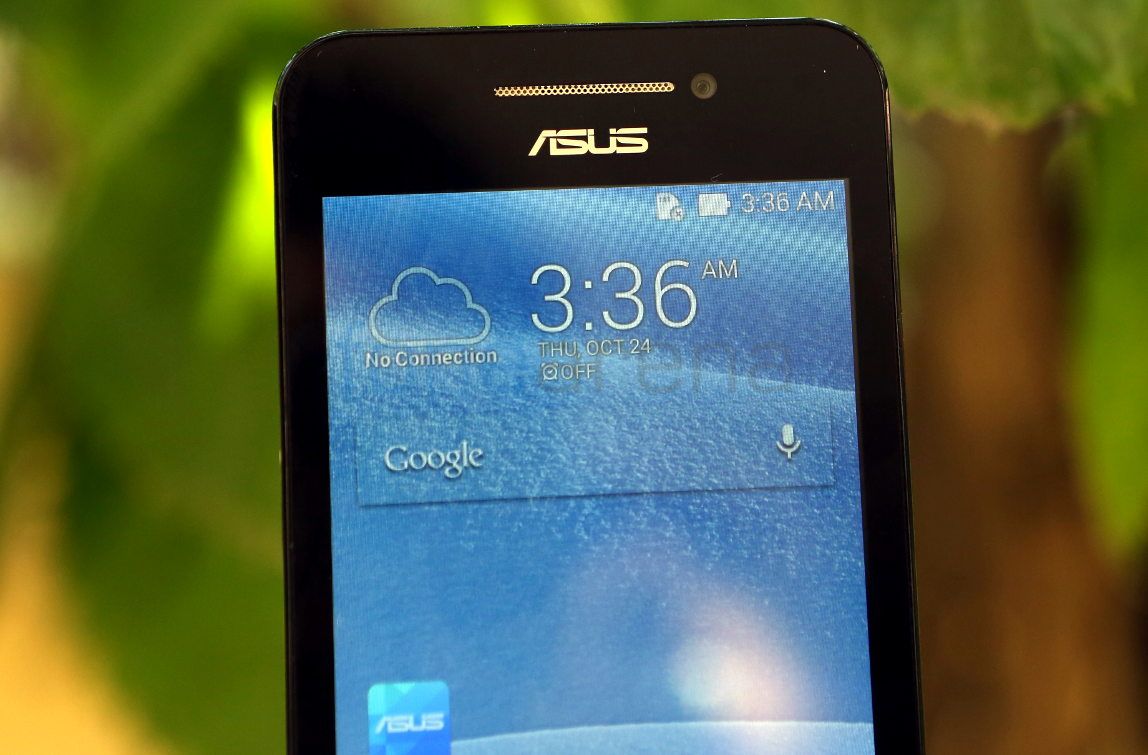 The phone has 2MP front facing camera along with earpiece and Asus branding at the center.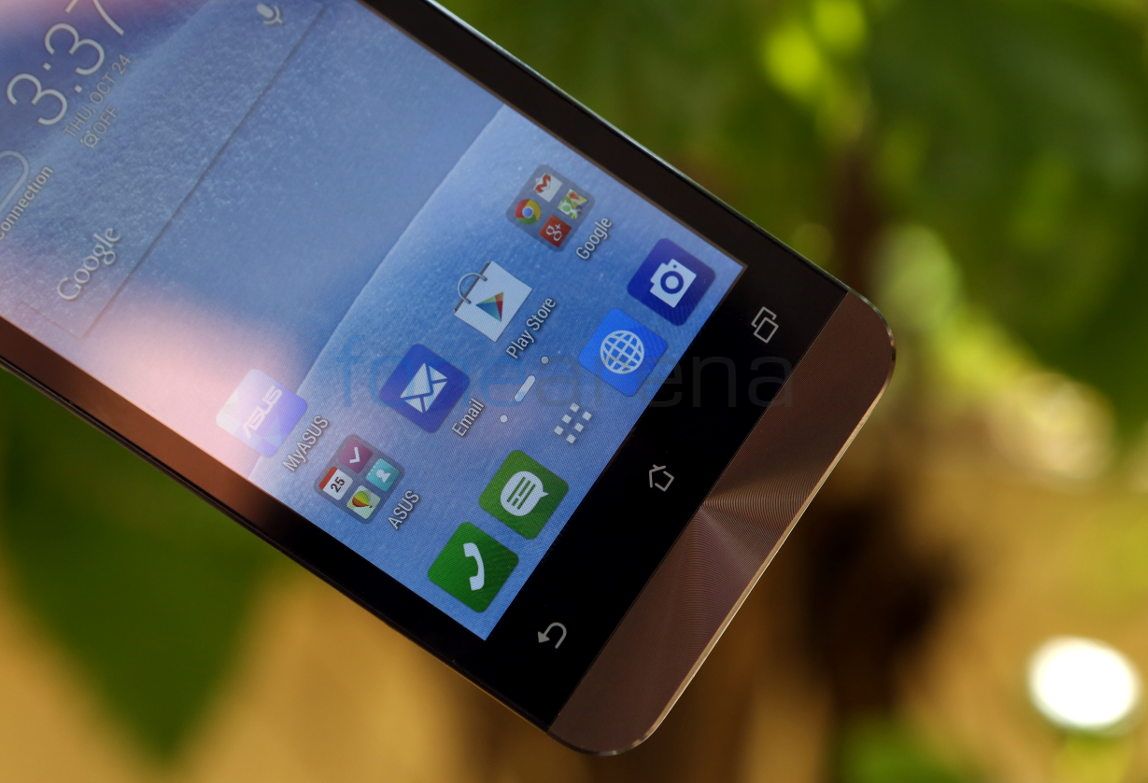 It has three capacitive touch buttons below the display for back, home and menu.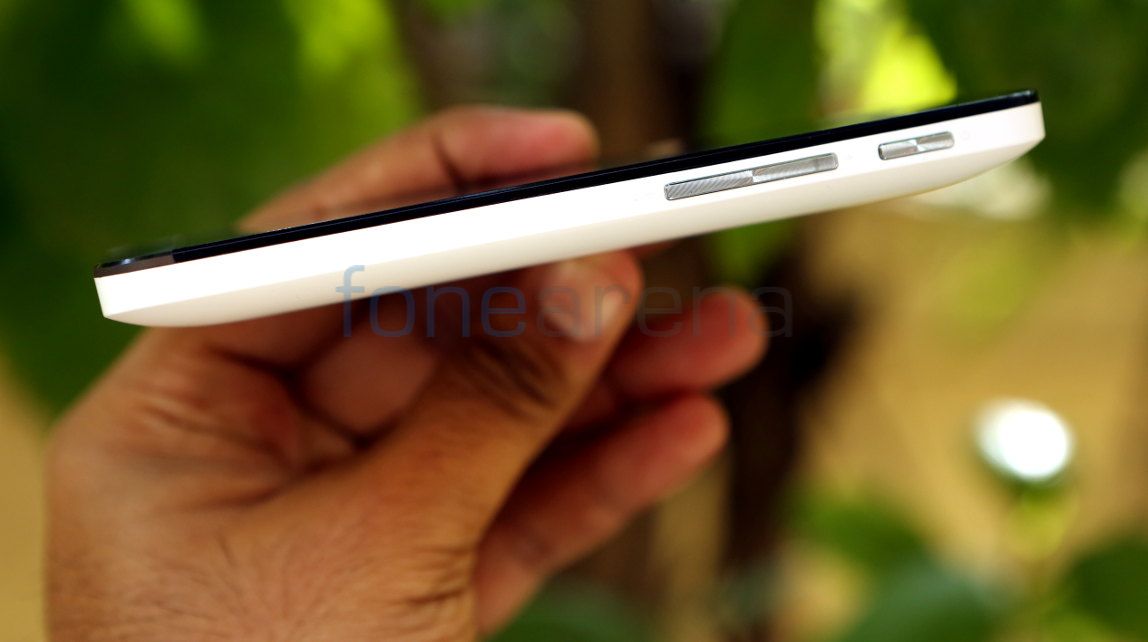 On the right side phone has power button and volume rockers.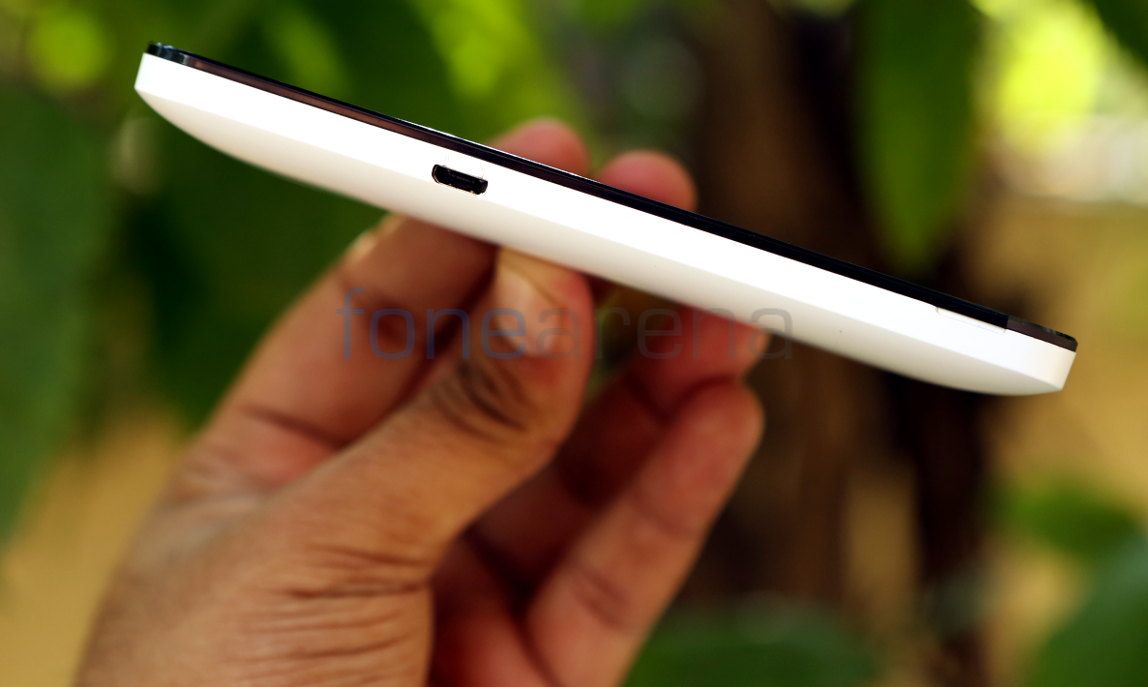 The micro USB port is present on the left for charging.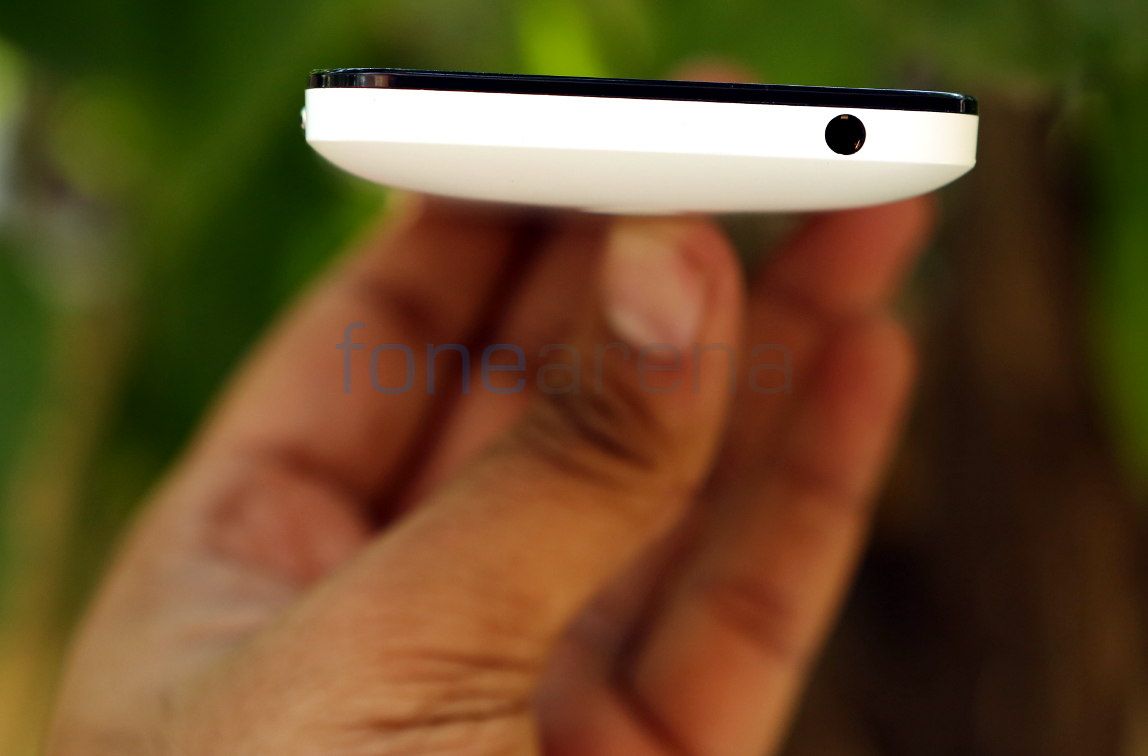 The 3.5mm audio jack is present on the top.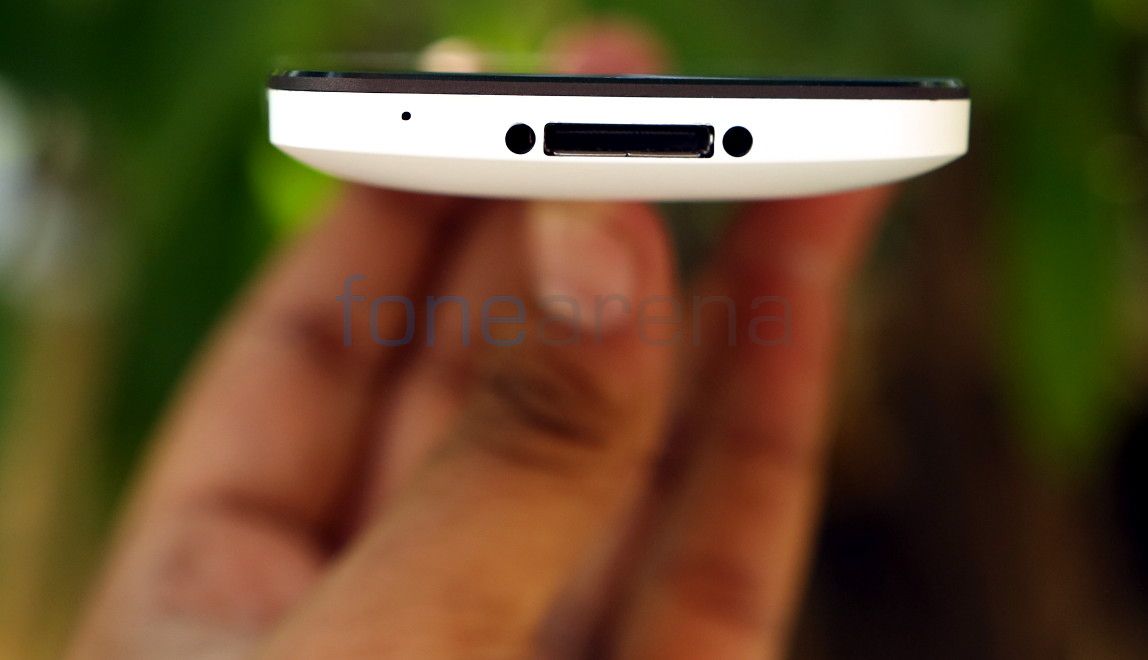 At the bottom we can see the docking pins that helps it connect to the tablet and a primary microphone.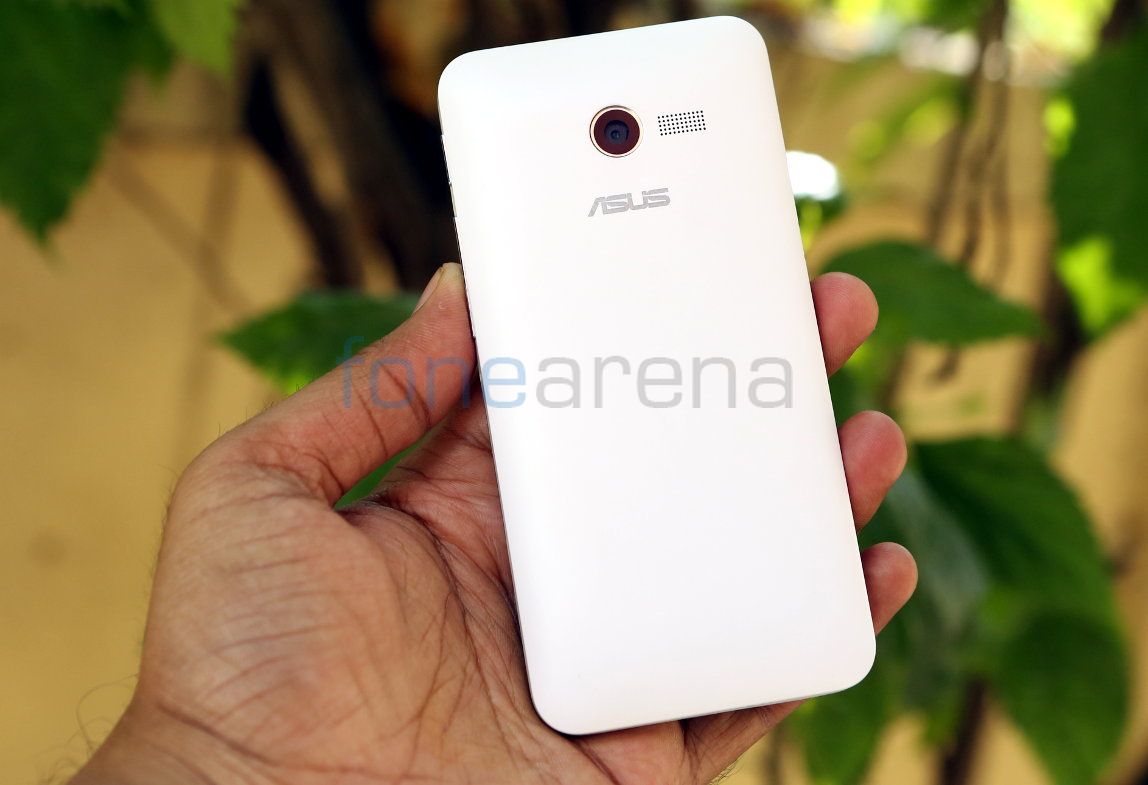 The removable back cover has Asus branding at the center and the loudspeaker grill is present next to the 8MP camera that sadly has no flash.
The phone also has a removable 1200mAh battery and we can also see the micro SD card slot.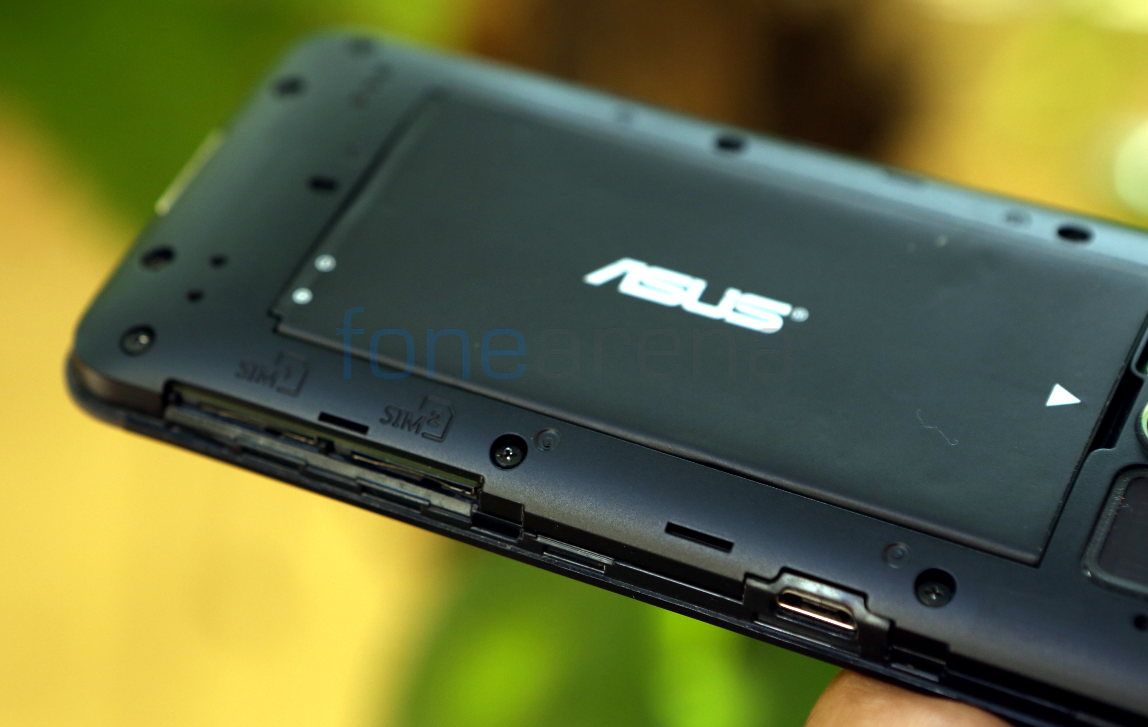 Two SIM card slots are present next to the battery.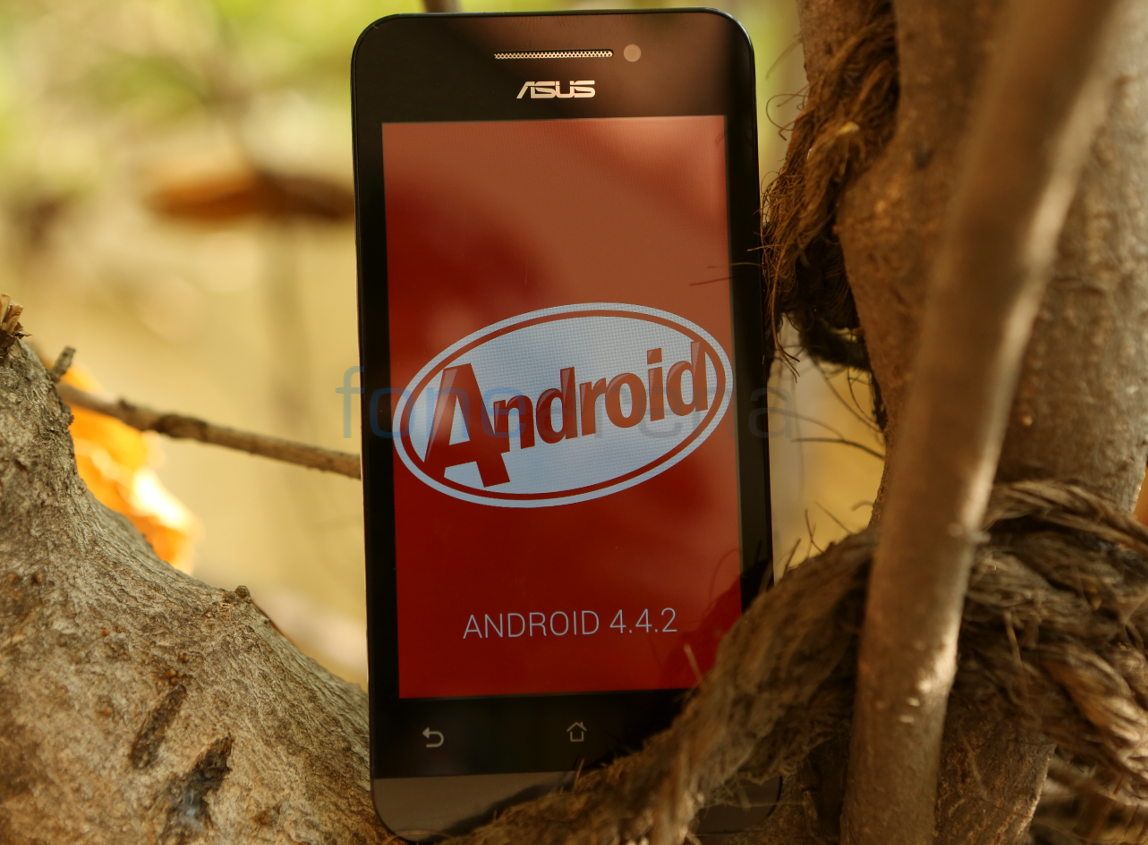 The Asus PadFone Mini supports connectivity options like 3G HSPA+, WiFi 802.11 b/g/n, WiFi Direct, Bluetooth 4.0, GPS, and GLONASS. It is available in white and black colors.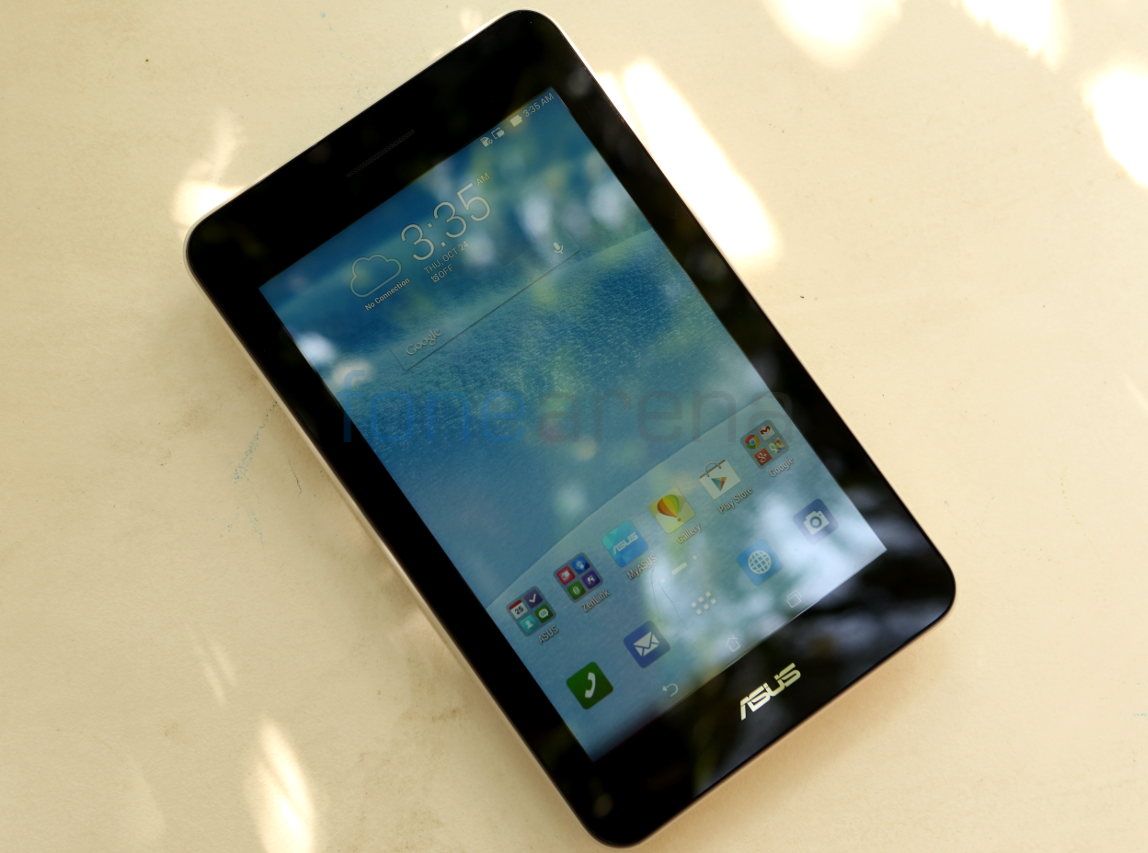 The PadFone station has a 7-inch (1280×800 pixels) IPS+ display.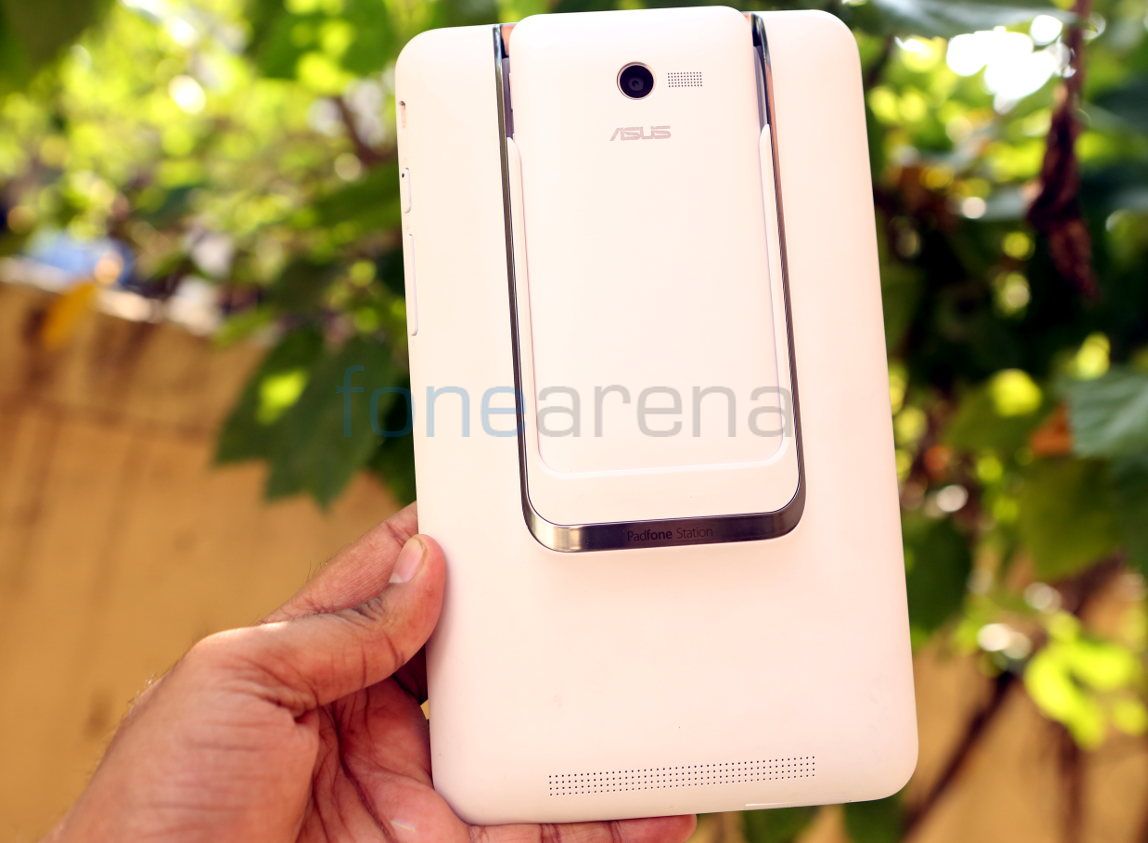 The phone needs to be docked into the PadFone station to access it. It has loudspeaker grills at the lower back.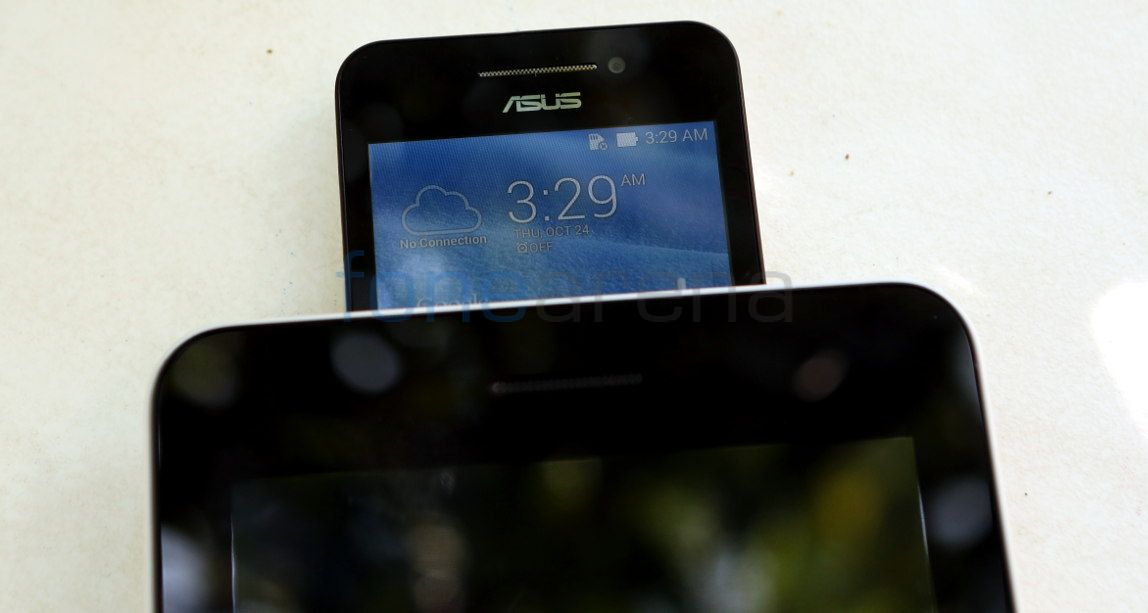 The PadFone docking station has a 2100mAh battery. It measures 199.85 x 119.43 x 13.91 mm and weighs 260g.
Images by Srivatsan