PushBullet has landed on iPad, Mac and Safari. The popular service allows you to push files, mirror notifications, control your phone between your different devices.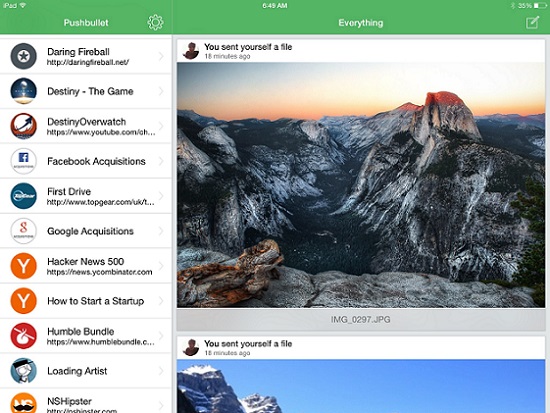 Pushbullet is now available to download for Mac OS X and and a Safari extension. In addition to iPad compatibility, the main attraction of this Pushbullet update on iOS is the share extension. The extension lets you copy links, documents, images and send them to your other devices or vice versa. When using the extension, you can choose which device you want to send something to, as well as contacts that you wish to share with. Your chosen device or contact will receive a push notification with the link or file in it. The original Pushbullet app for iPhone has just been updated not only for the bigger screens of iPhone 6 and iPhone 6 Plus, but also for the even bigger screens of iPad, iPad Air, and iPad mini.
The Universal Copy and Paste feature is also available that lets you can copy words on one device and then easily paste it on another. The Mac app will mirror notifications from your other devices and even allow you to move files. The left side of the app shows you all of your pushes, as well as your devices, contacts, and subscriptions.
You can download Pushbullet for iPad from the App Store, and Pushbullet for Mac from the Mac App Store.