Microsoft has offered a glimpse of Windows 10, its next version of Windows OS. The company showed off some features of the new OS like virtual assistant Cortana, new browser Spartan and more.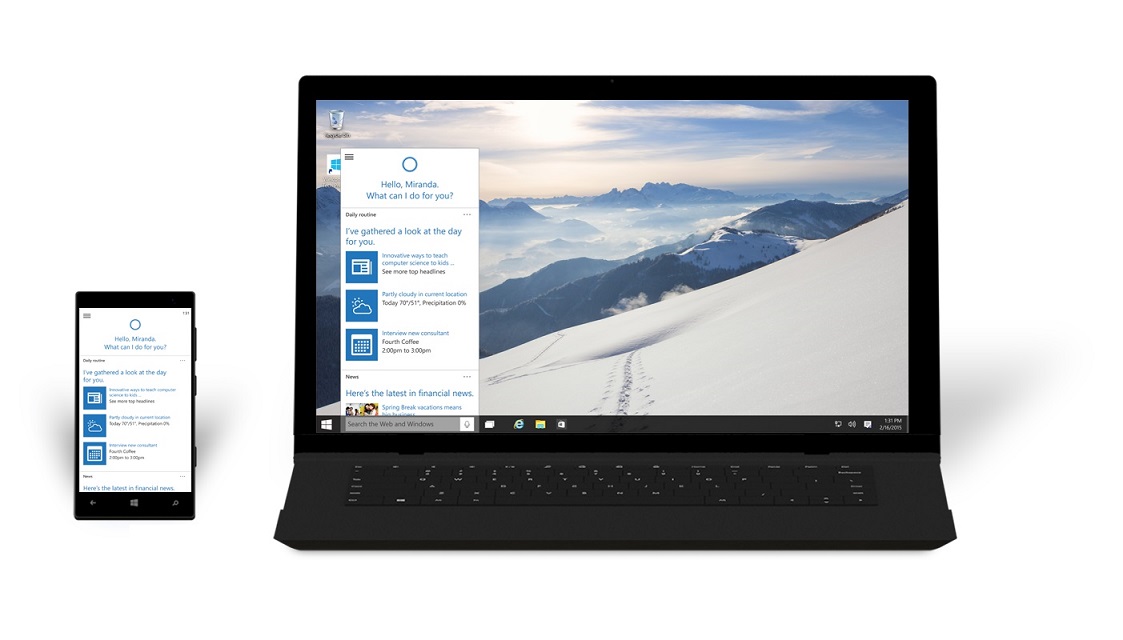 First up, the Cortana digital assistant which debuted on Windows Phone last year, will now also be available on Windows 10 PCs and tablets. The virtual assistant learns your preferences to provide relevant recommendations, fast access to information, and important reminders similar to Apple's Siri and Google Now. Next up is the already announced return of the Start Menu that will not fill your desktop with grids of tiles.
Second most important feature is the new Microsoft browser, code-named "Project Spartan". It includes advanced features like the ability to annotate by keyboard or pen directly on the webpage and easily share with friends, a reading view that is distraction free, displaying the article in a simplified layout for a great reading experience for Web articles online and offline, and the integration of Cortana for finding and doing things online faster.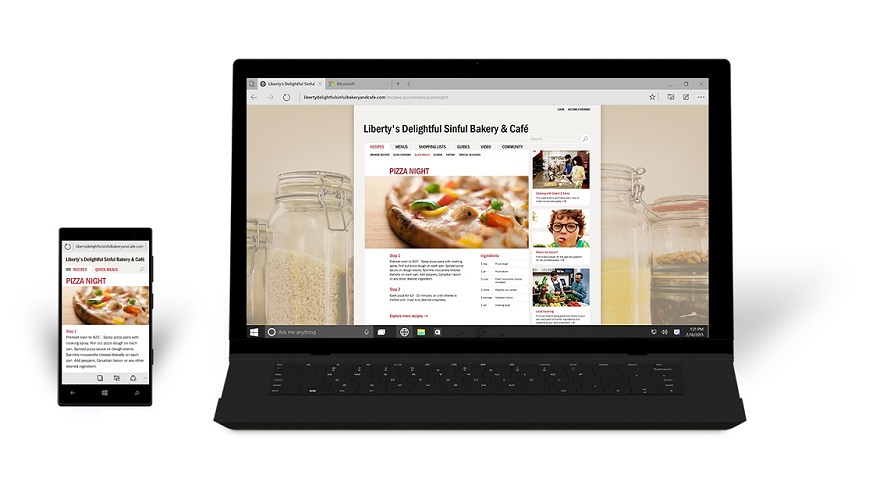 In addition, Microsoft is also improving PC games with Xbox. Xbox on Windows 10 lets gamers access the best of the expansive Xbox Live gaming network on both Windows 10 PCs and Xbox One. Players can capture, edit and share their greatest gaming moments with Game DVR, and play new games with friends across devices.
Moreover, built in apps like photos, videos, music, maps, people & messaging, and mail & calendar will have an updated design that looks and feels the same from app to app and device to device. Microsoft even announced the Surface Hub that features digital white boarding, instant remote conferencing, the ability for multiple people to share and edit content on the screen from any device, and a trusted platform for large-screen apps.
Microsoft also announced that Windows 10 operating system will be offered as a free upgrade to users of the most recent versions of Windows and Windows Phone software. It will be available for one year as a free upgrade to users of Windows 7, Windows 8.1 and Windows Phone 8.1. The next Technical Preview for Windows 10 on the PC will be available for free to Windows Insiders in the next week and for the first time on phones later in February.