In a bid to help find and return missing children, Facebook has announced the launch of Amber (America's Missing: Broadcast Emergency Response) Alerts. The new initiative is aimed at locating missing children in the US by using the world's largest social network.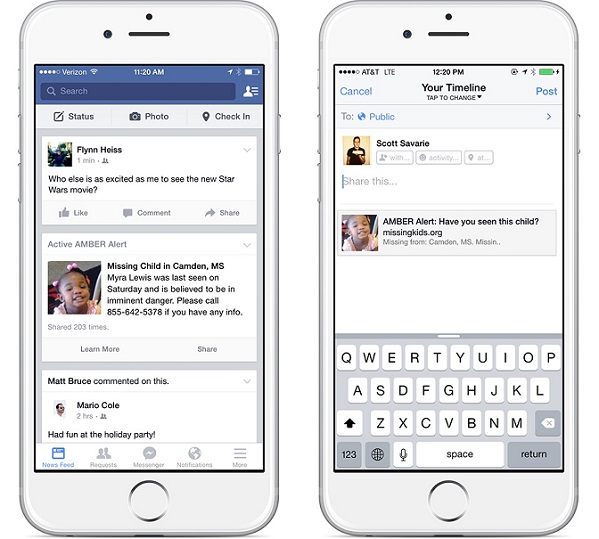 Facebook has partnered with National Center for Missing and Exploited Children for the same. The Amber Alerts will appear on the US users News Feed and target specific, targeted search areas to inform local people about missing or abducted children. The alerts will appear on mobile devices and desktops with photos and other details, allowing you to share them with others.
"When local or state police determine that a case qualifies for an AMBER Alert, the alert is issued by the National Center for Missing and Exploited Children and distributed through the Facebook system with any available information, including a photograph of the missing child, a license plate number, the name and description of the child and suspected abductor."

posted Facebook's Emily Vacher, Trust and Safety Manager, on a company blog.
Facebook users will not receive a push notification for the information on their phones, but the information will be viewable in detail when browsing the Facebook timeline when an AMBER Alert is active in a nearby community. This is a great initiative from Facebook and kudos to the soical network for using its platform for an important cause.