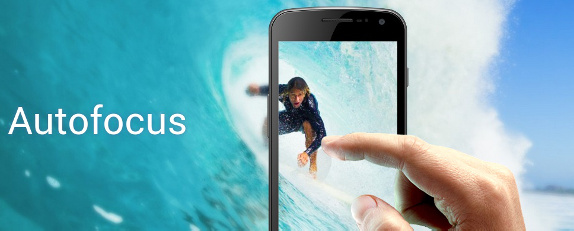 OmniVision Technologies introduced OV23850, its 23.8-megapixel camera sensor in the PureCel-S series aimed at high-end smartphones, few months back. At the International CES 2015, the company has announced its partnership with Wavelens to bring autofocus (AF) technology that utilizes a microelectromechanical system (MEMS).
With Wavelens' MEMS-based solution, the OmniVision's 23.8-megapixel OV23850 sensor gets high-speed autofocus functionality with DSC-like image quality and performance for flagship smartphones, says the company.
Commenting on the new partnership, Sebastien Bolis, CEO of Wavelens, said:
With our partnership with OmniVision, we are able to fully leverage the high-speed focus and low-power consumption that our MEMS-based autofocus technology offers. Together, we are redefining what users can do with a smartphone camera, allowing them to take rapid multi-frame captures or to have continuous autofocus during video capturing.
Tehzeeb Gunja, senior partnership and business development manager at OmniVision, said:
The OV23850 supports fast-auto focus modes and is our highest resolution image sensor currently available, which makes it the preferred sensor for the MEMS focus technology developed by Wavelens. VCM-based autofocus, while a proven technology, suffers from slow speed to focus and high current consumption. We are excited to take part in the transition to a superior MEMs-based solution that can overcome VCM's shortcomings. OmniVision is working with Wavelens to bring to market the MEMS-based autofocus technology across a wide array of sensors.
OmniVision OV23850 specifications
Supports active array of 5632 x 4224 pixels (23.8 megapixels) at 24 frames per second (FPS)
Sensor size of 1/2.3″, pixel size: 1.12 μm x 1.12 μm
Images size – 23MP (5648×4232), 18MP (5648×3184), 6MP (2824×2120)
Records 4K video at 30fps in HDR mode, 1080p HD video at 90 fps and 720p HD video at 120fps (slow motion)
Output formats: 14/12/10-bit HDR RAW, 10-bit RGB RAW, DPCM 12/10-8 compression