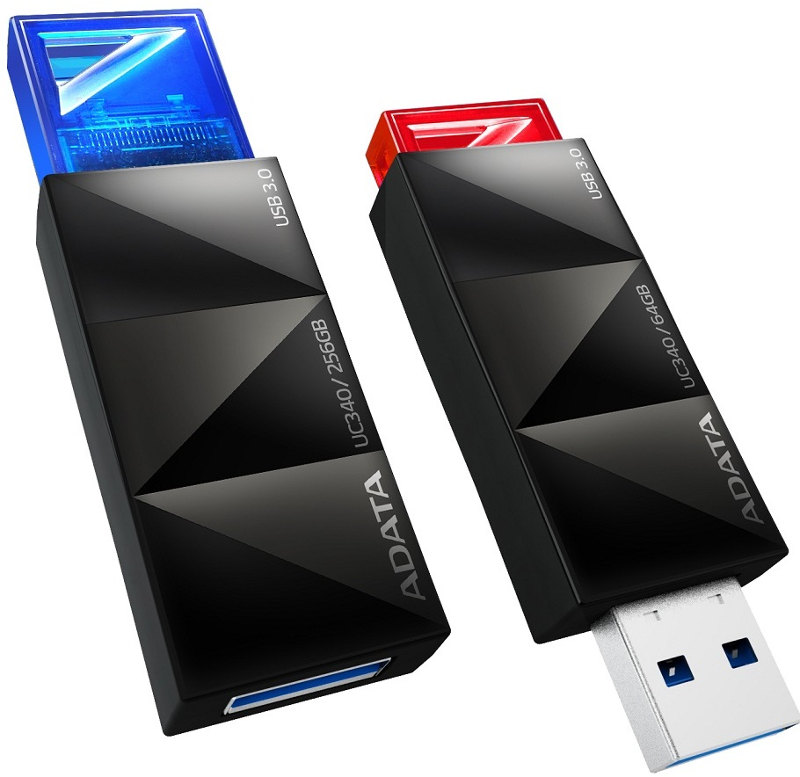 ADATA today launched new UC340 USB flash drive in India. It features trim geometric lines, a clean glossy finish and offers USB 3.0 connectivity. It comes in 16GB, 32GB, 64GB, 128GB and 256GB capacities. It has a simple and convenient design. You just need to push to click the colored head to extend the USB connector so that you don't lose the cap.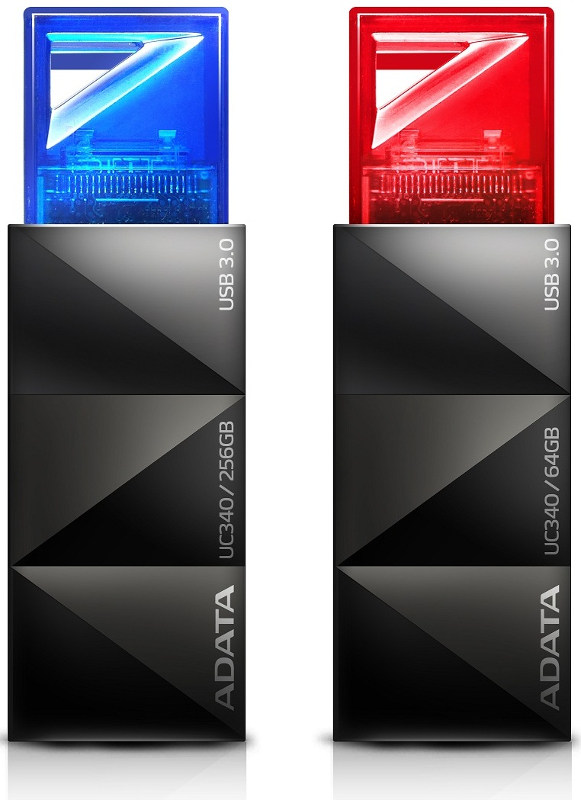 It has a large triangular lanyard hole that matches the US340's classy geometric design so that you can carry it on a key ring or wear it on a neck strap or bracelet. It promises read and write speeds of up to 200/120 MB/s. It comes with free ADATA UFDtoGO and OStoGO software and is backed by lifetime warranty.
The ADATA UC340 USB 3.0 Flash Drive comes in Blue and Red colors and is priced at Rs. 920, Rs. 1525, Rs. 2700, Rs. 6500 and Rs. 14000 for 16GB, 32GB, 64GB, 128GB and 256GB variants, respectively.